Why Buy 2020 Kia Rio in Centennial CO
View Inventory

Vehicle Overview
The 2020 Kia Rio in Centennial is an amazing little compact car that the dealership serving Centennial Denver Littleton Longmont has on its lot today. You might have heard someone mention it after you notified that person that you were on the market for a new compact car. The 2019 model ranked highly on the US News website. It was number three in its category, and it had high scores in the safety, reliability and performance features. Additionally, it was an affordable model.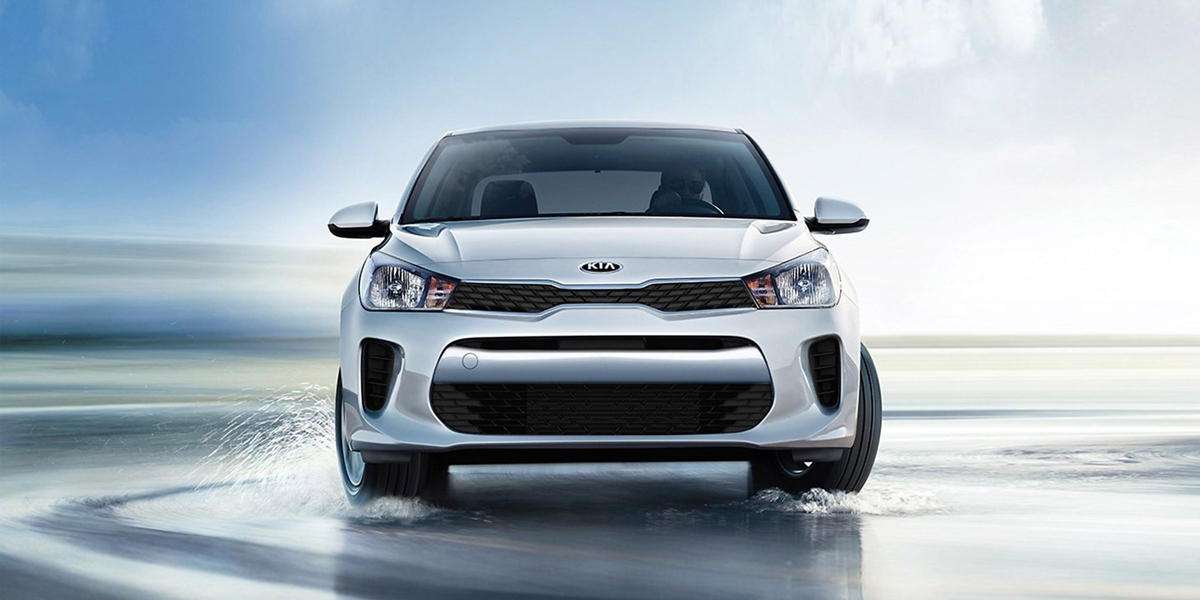 Exterior - 2020 Kia Rio
The sheer attractiveness of its fascia is reason enough to invest in the Kia Rio. If you need more reasons, they are certainly there. Exterior features include all-season tires and steel wheels. Color options include vibrant colors like Aurora Black and Clear White. Contact the dealership to schedule a test-drive to see more.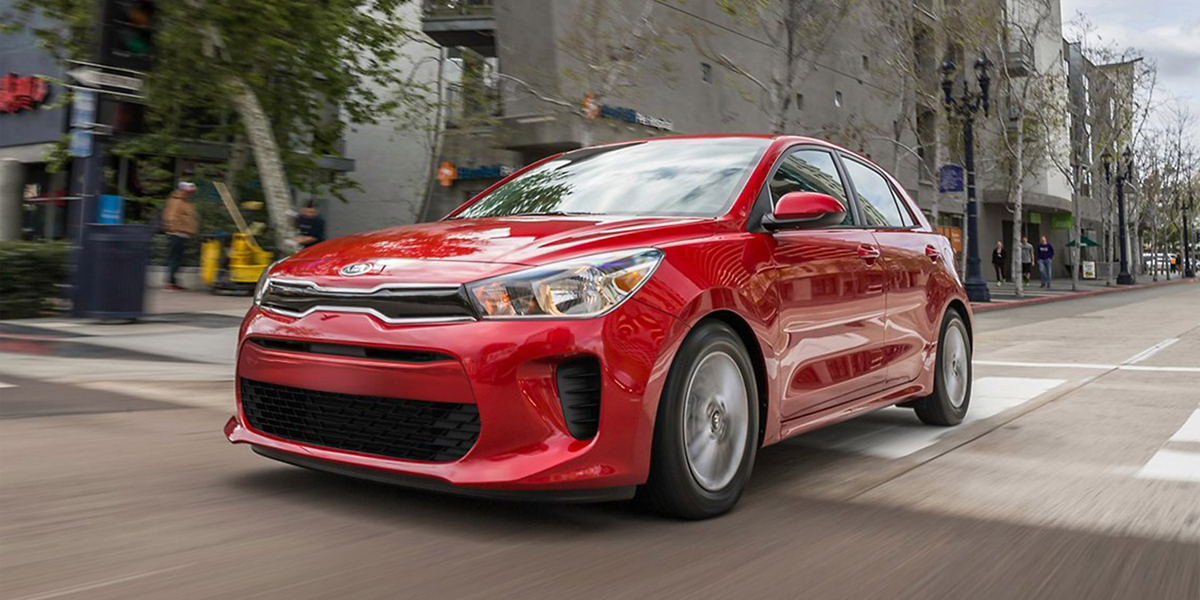 Interior - 2020 Kia Rio in Centennial CO
The 2020 Kia Rio in Centennial interior is designed to make you feel comfortable at all times. It has gadgets and features that will make you never want to get out of the vehicle once you get inside. The features on the inside include features such as Backup Camera, Heated Mirrors, Power Steering, Remote Trunk Release and more. Contact the dealership to get access to the full list of interior features.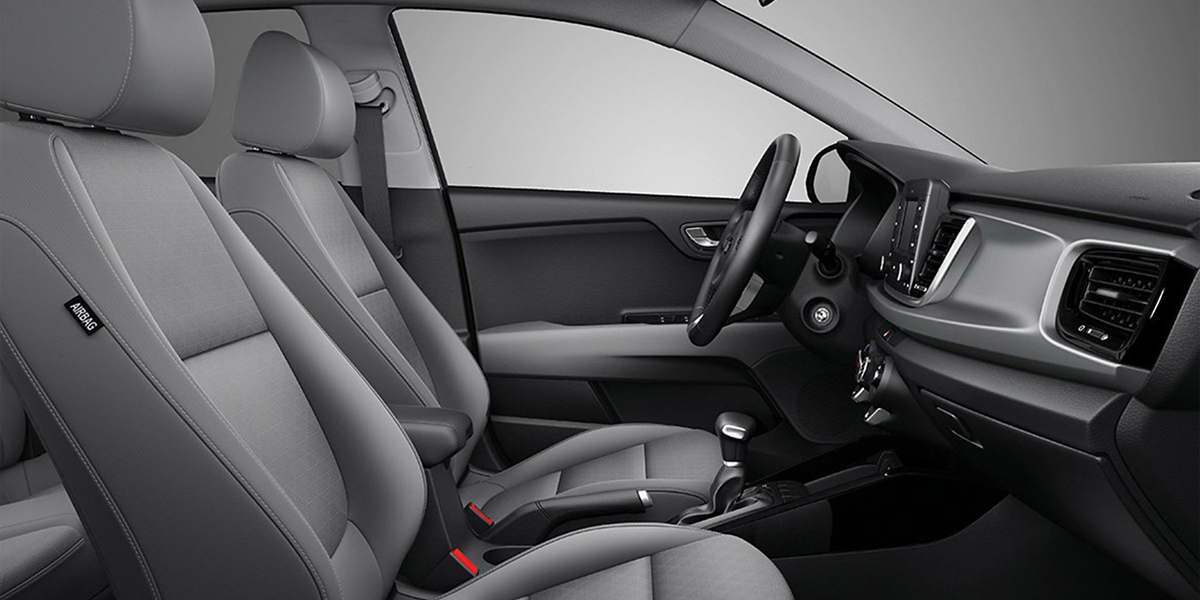 Mechanical - Kia Rio specs in Centennial
The powertrain on the Rio is powerful enough to get you where you need to go and give you a sense of thrill while you're making your way there. The base model comes with a 1.6-Liter motor that puts out 120 horsepower. One of the greatest feature that this model offers is its ability to give you extraordinary gas mileage. The Rio has one of the highest fuel efficiency numbers in the industry, and you will love it because of that.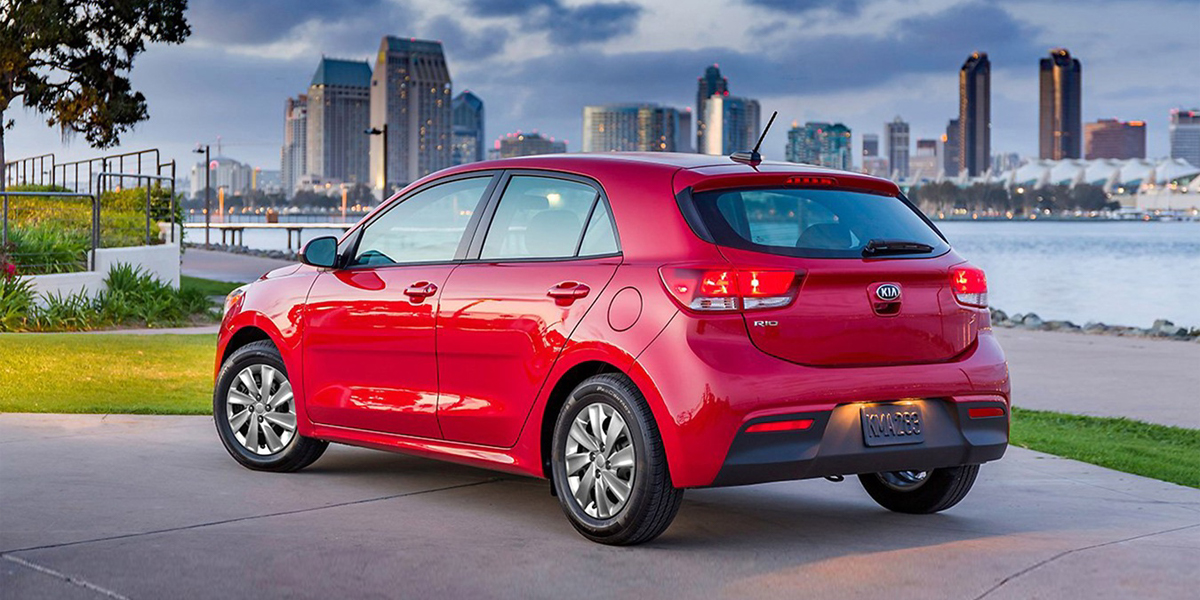 Safety - Kia Rio specs in Centennial CO
Safety is one of KIA's highest priorities, and it showed it in the way it built the Rio. The vehicle has a vast assortment of safety features that will actively protect you in dangerous situations. Some of the most popular features the model has are features such as Brake Assist, Traction Control and Electronic Stability Control. Electronic Stability Control is, of course, a system that helps to keep your car stable. Traction Control keeps your wheels glued to the ground in rainy or wet conditions. Brake Assist is a feature that causes the brakes to kick in and protect you when it detects a dangerous situation. You'll have all three of those features in your car, along with many more that will enhance your experience.
Request Information - 2020 Kia Rio dealer
Specialists are available during convenient hours to talk to you about deals and specials and give you quotes on the 2020 Kia Rio. You might have access to a variety of deals and discounts that you didn't even know existed. Examples of some of the discounts you might get are clearance discounts, manufacturer and dealer special pricing and rebates. The dealership itself may also offer specials on certain days of the week or times of the year. You never know when you'll get the opportunity to save money on a car you love. That's why you must contact the dealership ASAP and ask someone for a quote. Once you receive your quote, it will be locked in when you stop by for your test-drive. If you like the car, you can proceed to meet with the finance team who will help you get the approval you need to become an owner of your desired vehicle. Start your journey to Rio ownership today by completing a short online form or picking up the phone and calling the dealership. You will be glad you took the time to do it for yourself.
You've already read about how wonderful the Kia Rio is. Now it's time for you to put the words to the test. Contact Arapahoe Kia and schedule a short test-drive with one of the sales specialists. He or she will join you as you take your journey and try to get to know the vehicle better. If you like your experience, you can start the process of buying one for yourself. Speak with the finance specialists at the dealership serving Centennial Denver Littleton Longmont about getting you the funding you need to become a new owner.