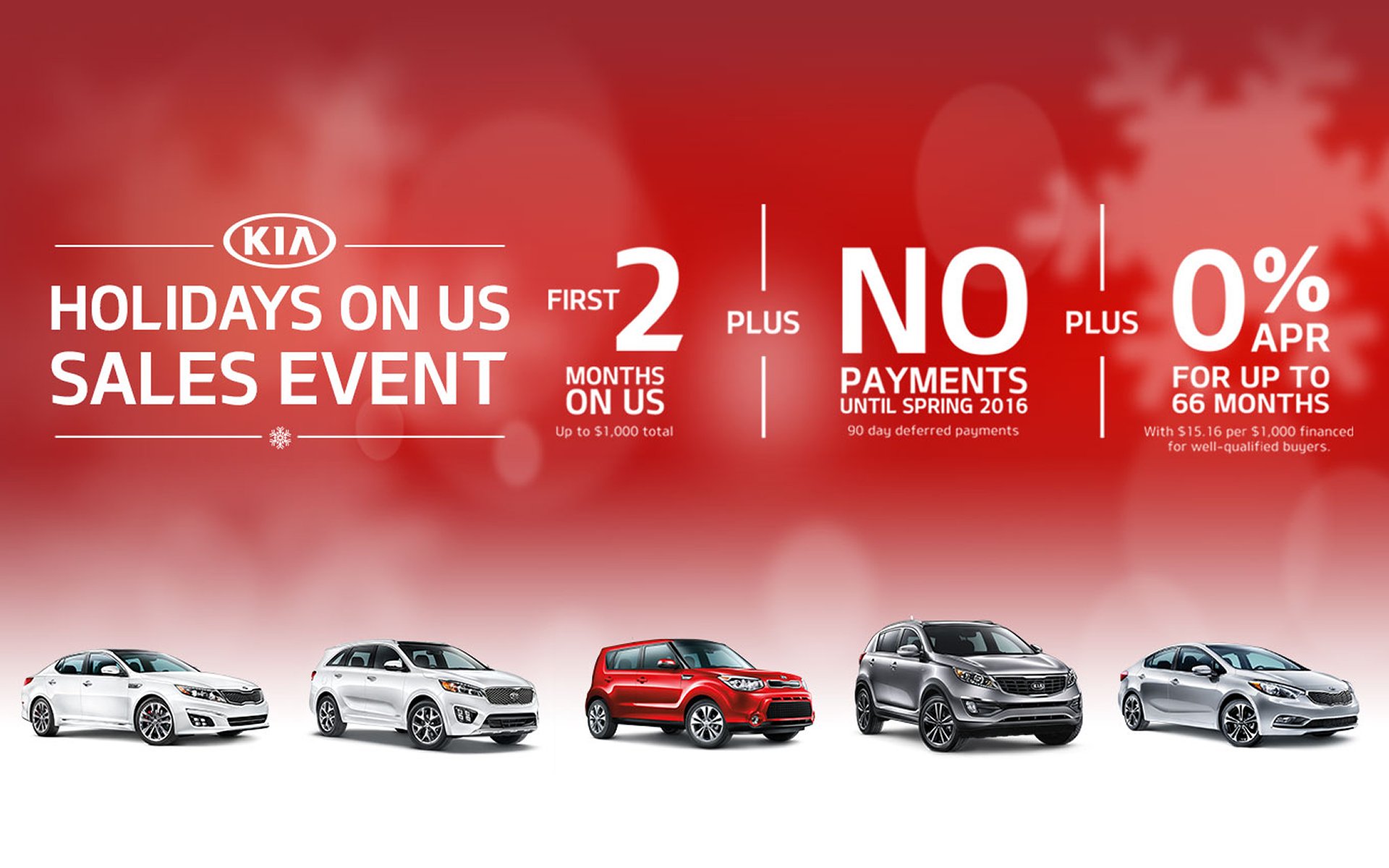 KIA Holidays On Us Sales Event l Arapahoe KIA Greenwood Village Denver Area

With exclusive deals and year-end savings, there's no better time to get in the holiday spirit. Shop the Kia Holiday Sales Event for some of our best offers on popular Kia vehicles.  Contact Arapahoe KIA internet sales for all Holidays On Us Sales Event offers.
KIA Holidays On Us Specials -  Call Arapahoe KIA l Denver Area
Internet KIA Sales in Greenwood Village, Colorado to internet shoppers from Denver, Aurora, Littleton, Centennial, Greenwood Village Colorado areas. 
Make an Inquiry
QUICK QUOTE