Colorado Review - 2021 Kia Seltos
View Inventory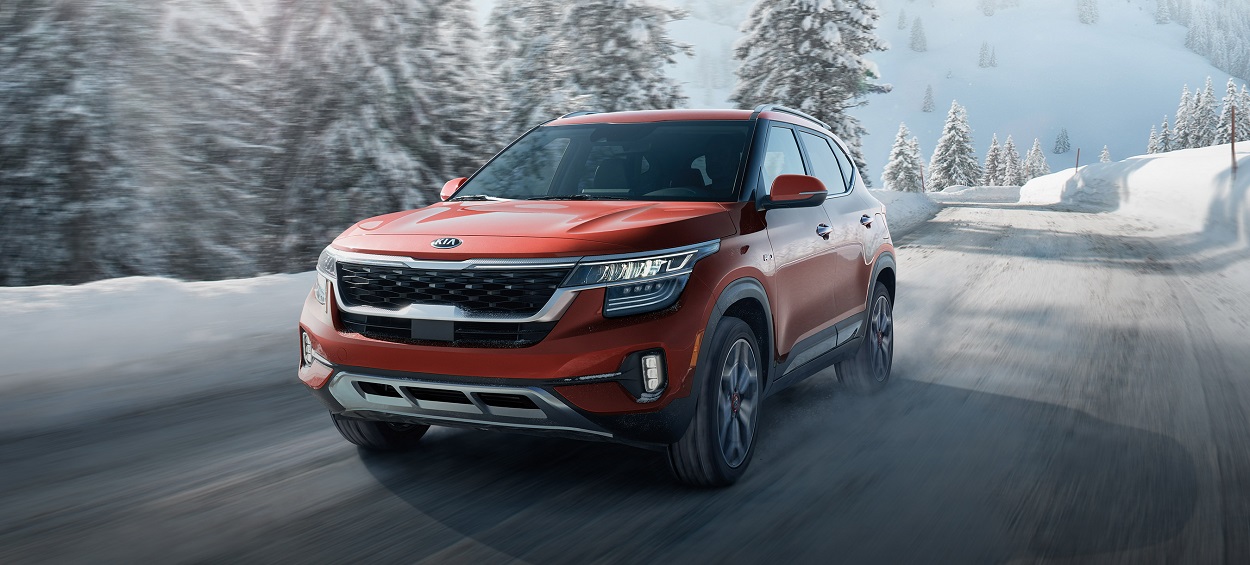 Vehicle Overview
The Seltos is smaller than the Sportage but larger than the Soul, so it makes a nice middle ground for the Kia brand. The new 2021 Kia Seltos is something of a mystery right now, with a few scattered details lurking out there, and an early arrival in India and South Korea. It'll be here at Arapahoe Kia in 2020, and we can't wait to show it to our customers. This 2021 Kia Seltos review is serving Denver Littleton Aurora Colorado with the most up to date information yet about the Seltos.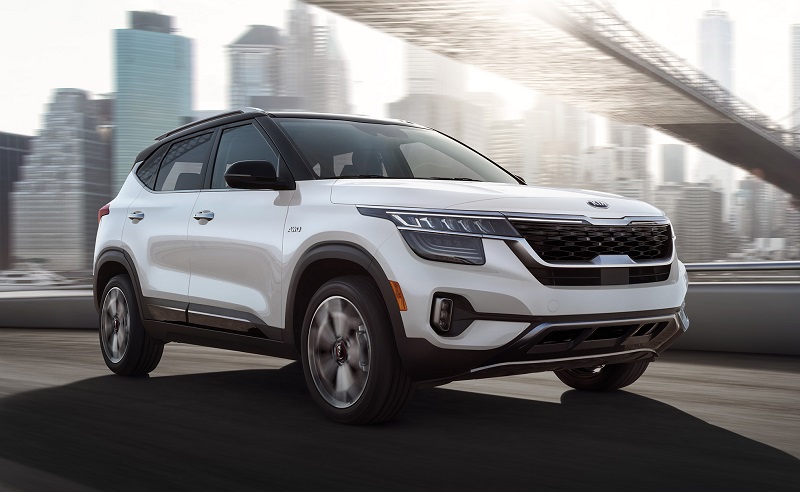 Exterior - 2021 Kia Seltos
The example Seltos on Kia's website shows what a truly handsome picture it makes out on the road. Perhaps the most exciting prospect is that the new Seltos will feature two-tone color options like Starbright Yellow/Black cherry and Clear White/Black Cherry. The dynamic colors really stand out and bring out the intense curvature of the Seltos's design. The Seltos has always had a larger than it is vibe going on, and it's going to be no exception this year.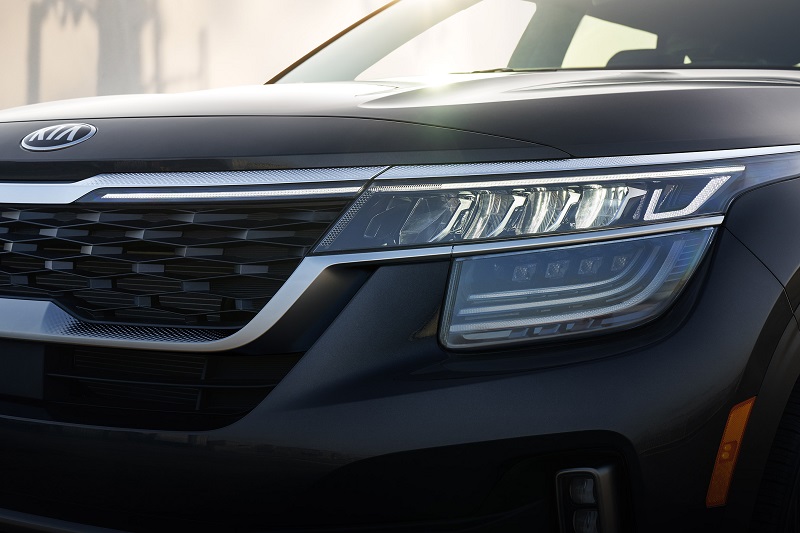 Interior - 2021 Kia Seltos in Centennial CO
Upscale materials and modern technology are the rule of the day for the 2021 Kia Seltos. Kia's commitment to the quality of the Seltos is evident in their plans for leather trim standard on higher versions of the Seltos, as well as a Bose premium audio system that promises to deliver thundering bass and music to the residents of any Seltos. They've also let everyone know that there will be a 10.25" LCD touchscreen available on some trims and standard on the highest trims.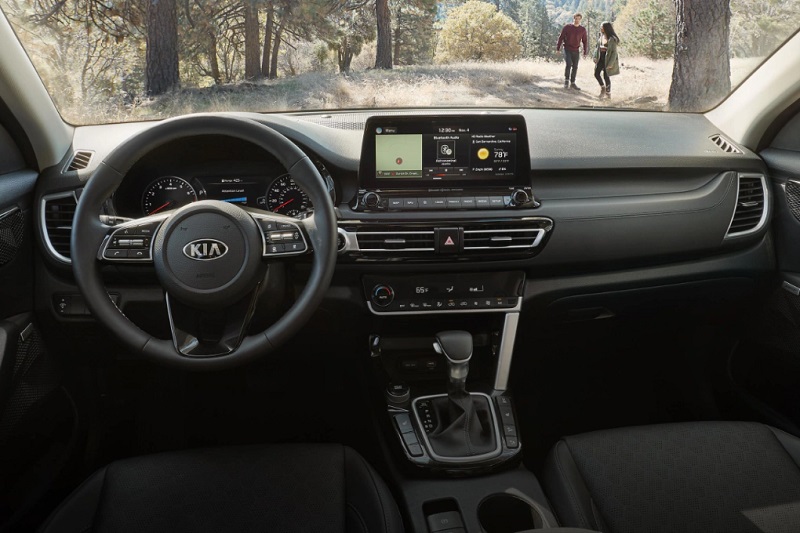 Mechanical - Kia Seltos specs in Centennial
All-wheel drive is going to be available on the new Seltos, something that is making big news in every Colorado review. All-Wheel Drive with Lock Mode is a feature that will allow for 50:50 front and rear distribution for a better grasp on any type of road. This is especially helpful if you live in an area that often suffers from rainy or snowy conditions. Kia is giving you two transmission options: a continuously variable automatic transmission or a seven-speed dual-clutch automatic.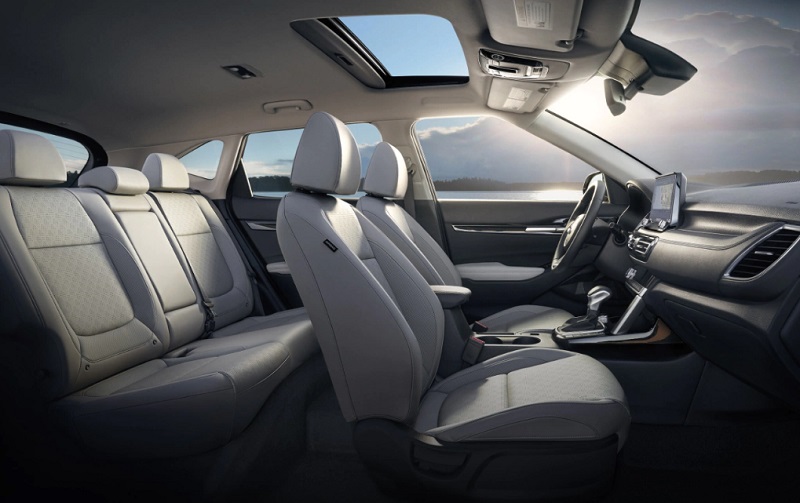 Powertrain - Kia Seltos specs in Centennial CO
Small SUVs can still pack a powerful punch on the road, and the Seltos is more than able to hold its own in its class. You get two engine options. The first is a 2.0-liter four-cylinder rated at 146 horsepower and the second is a turbocharged 1.6-liter four-cylinder that's rated at 175 horsepower. It's the kind of engine that is more than suitable to power the Seltos's smaller structure ahead.
Safety - 2021 Kia Seltos dealer
Details about the safety features of the Seltos have been muted in many a 2021 Kia Seltos review, but we've got a few details in about the kind of safety system that the new Seltos is serving Denver Littleton Aurora Colorado customers with. There will be Blind-Spot Collision Avoidance Assist-Rear, a feature that allows the Seltos to detect when you're making a lane change in the path of another vehicle. It can apply brake pressure to get you back to your previous course. Then there's Forward Collision Avoidance Assist, a handy feature that will save many lives in the years to come. Your Seltos uses radar in order to detect a potential collision, allowing it to intervene and brake to avoid the collision. It's an exciting list of advanced driver-assist features that will make driving easier and actually save lives.
Arapahoe Kia is a dealership that's faithful to its community, and we sell vehicles that we believe are going to fit in well with your needs. We've showcased the Seltos here because we believe it's going to be one of your best small SUV options in its 2021 class. You'll have a wide range of interior amenities, including SOFINO seat trim, and a lot of exciting two-tone exterior color options that really show off the curves and sharp lines of the Seltos. If you're interested in learning more about the 2021 Seltos, or you just want to talk cars, please call us today or stop by and see us. We'd love to get to know your needs better and match you with a vehicle that's going to make your life easier. Contact us today!