View Inventory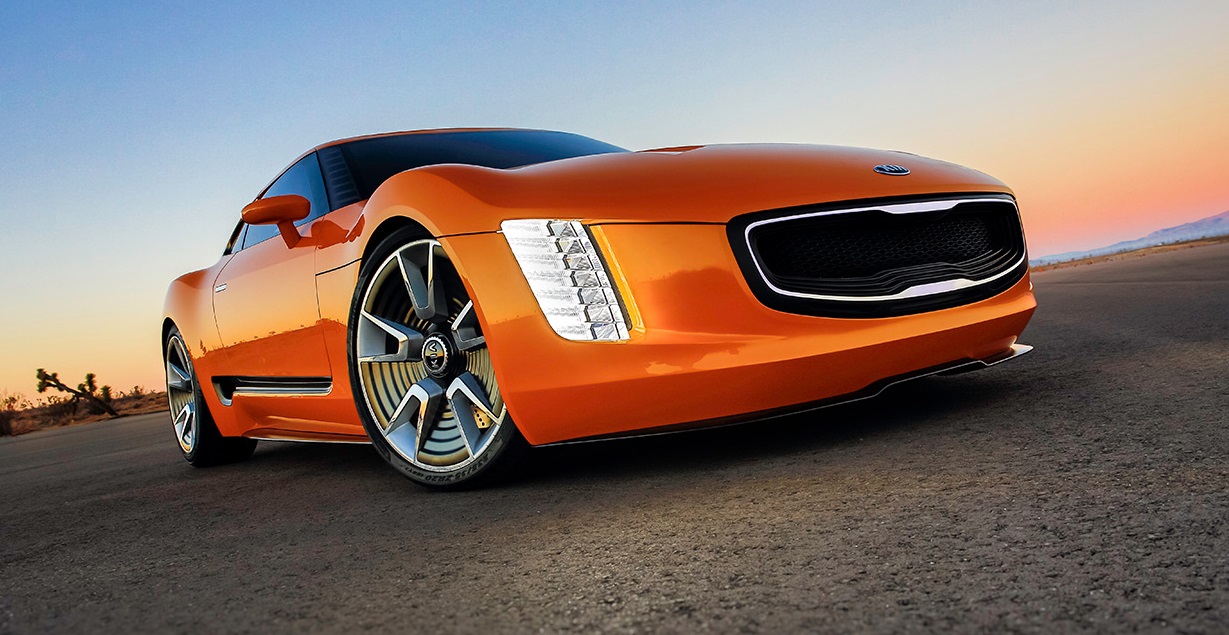 Vehicle Overview
We love to review concept cars, and the KIA GT4 STINGER is one of those vehicles that makes you take a step back and think about the future of driving. This KIA is designed with some incredible features that are designed to make you really feel something when you go for a drive. This car will appeal to the true car enthusiast, and we are excited to see that the manufacturer has gotten into the field of producing cutting-edge touring cars. The vehicle is designed to have incredible weight, excellent traction and some purely divine features that make it an entertaining vehicle to drive. We just can't wait until something like this makes it mainstream on our lot.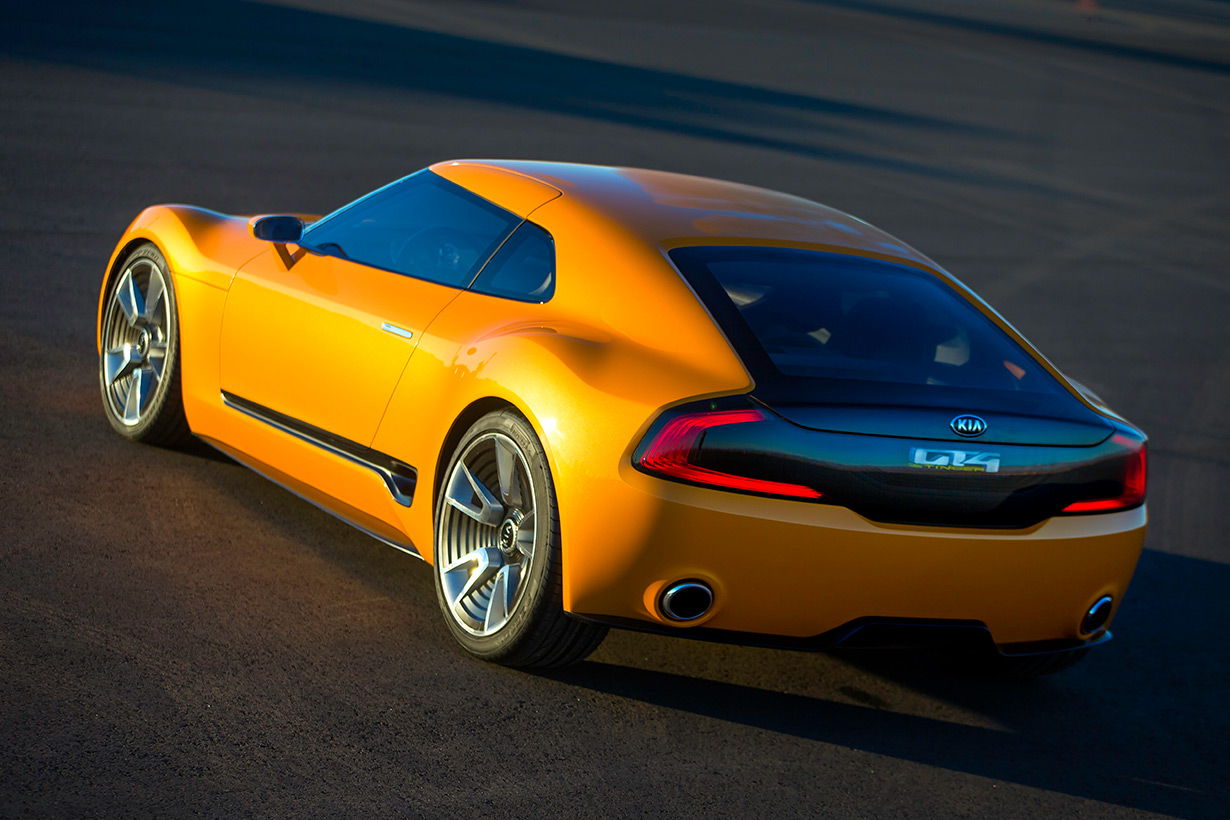 Exterior - KIA GT4 STINGER Concept
The exterior of the KIA GT4 STINGER is where most people are going to stop and take a triple-check. This vehicle has a menacing poise, but it also has the performance to back up its good looks. The vehicle offers a body that moves KIA into new territory. You'll love the concept car, and it's approach to providing a functional and practical car that looks amazing. The vehicle glows with LED lighting, and it uses a greenhouse design that is intended to harken back to the early days of the Soul. When you take this vehicle for a spin, you will discover all of the smart features including the dual exhaust ports in the rear bumper and the blacked out panel that rests atop this innovative design. The vehicle is, of course, aerodynamic, and it is designed to get maximum power and minimal drag so that you can enjoy your ride.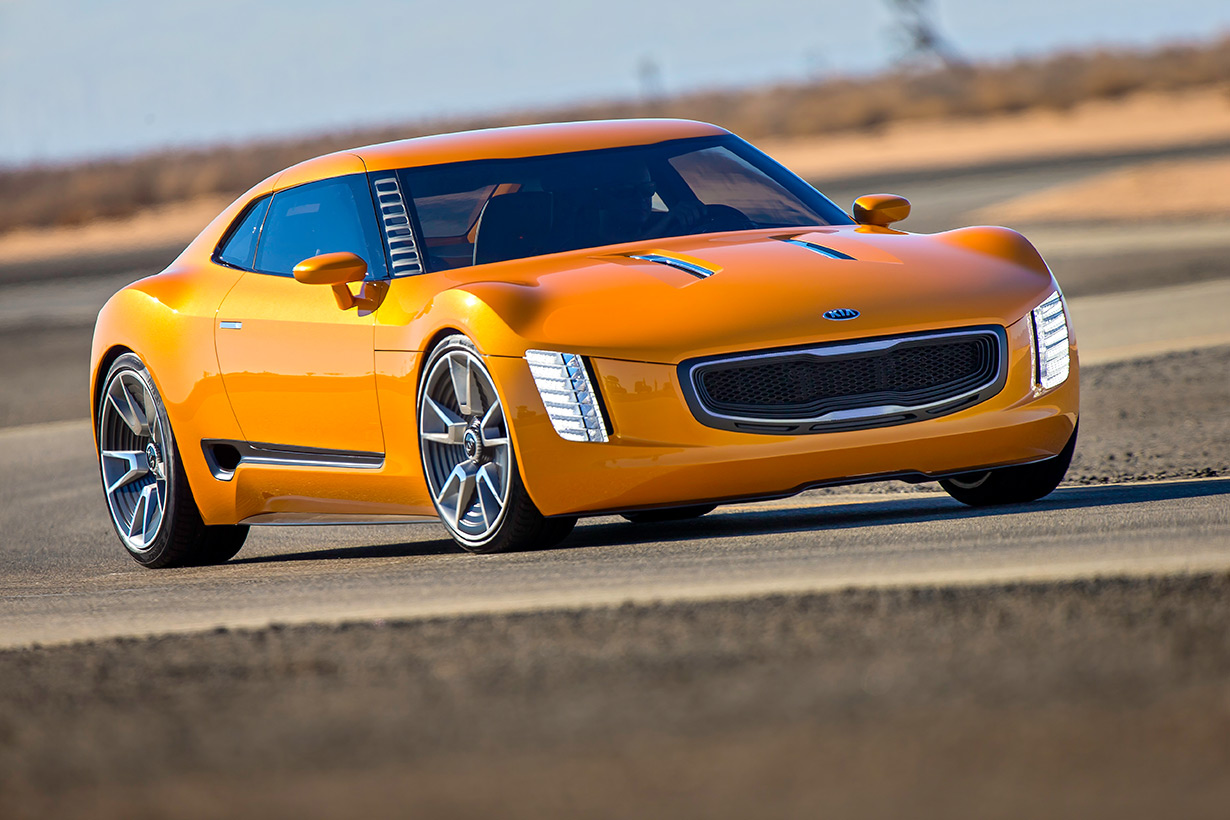 Interior - KIA GT4 STINGER Concept in Colorado
When you give our Colorado Dealer a call at Arapahoe KIA, we would be glad to talk your ear off about the GT4 STINGER on the phone. But, it would be so much more fun if you came by to see us so that we can show you some of what this vehicle can do. The car is designed to be both functional and practical. When it comes time for you to get an incredible level of functionality and reliability, this vehicle is designed to give you the best of all worlds so that you can truly enjoy your ride.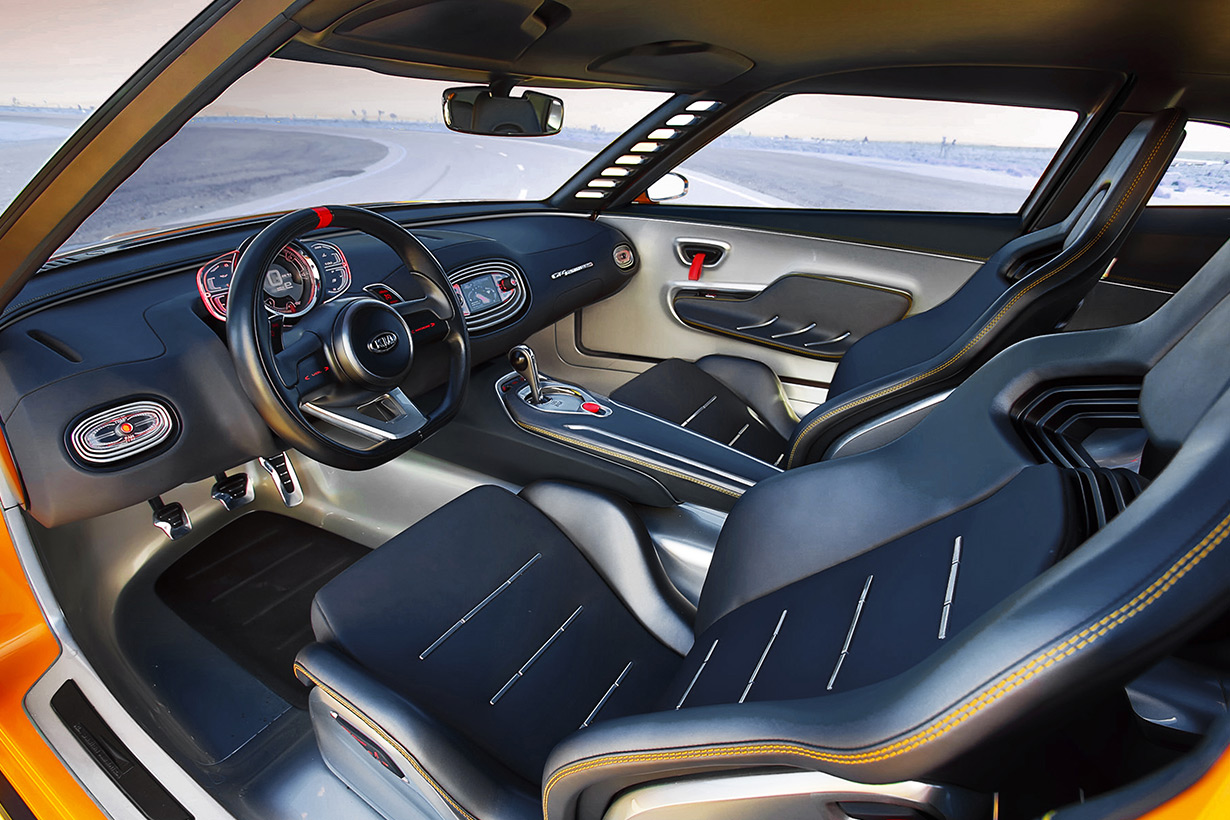 Come down and explore all of the incredible features of this vehicle, and you'll fall in love with the red LED-illuminated instrument panel and large, easy to read tachometer and gear indicators. The car also has interior door handles that aren't handled at all in the traditional vehicle sense. Rather, red-stitched pull up straps are used to help you get in and out of this vehicle with a true racing inspired mechanism. There isn't a luxury stereo in this vehicle because the goal is to saturate your mind with the experience of driving an unadulterated car that is pure bliss to enjoy.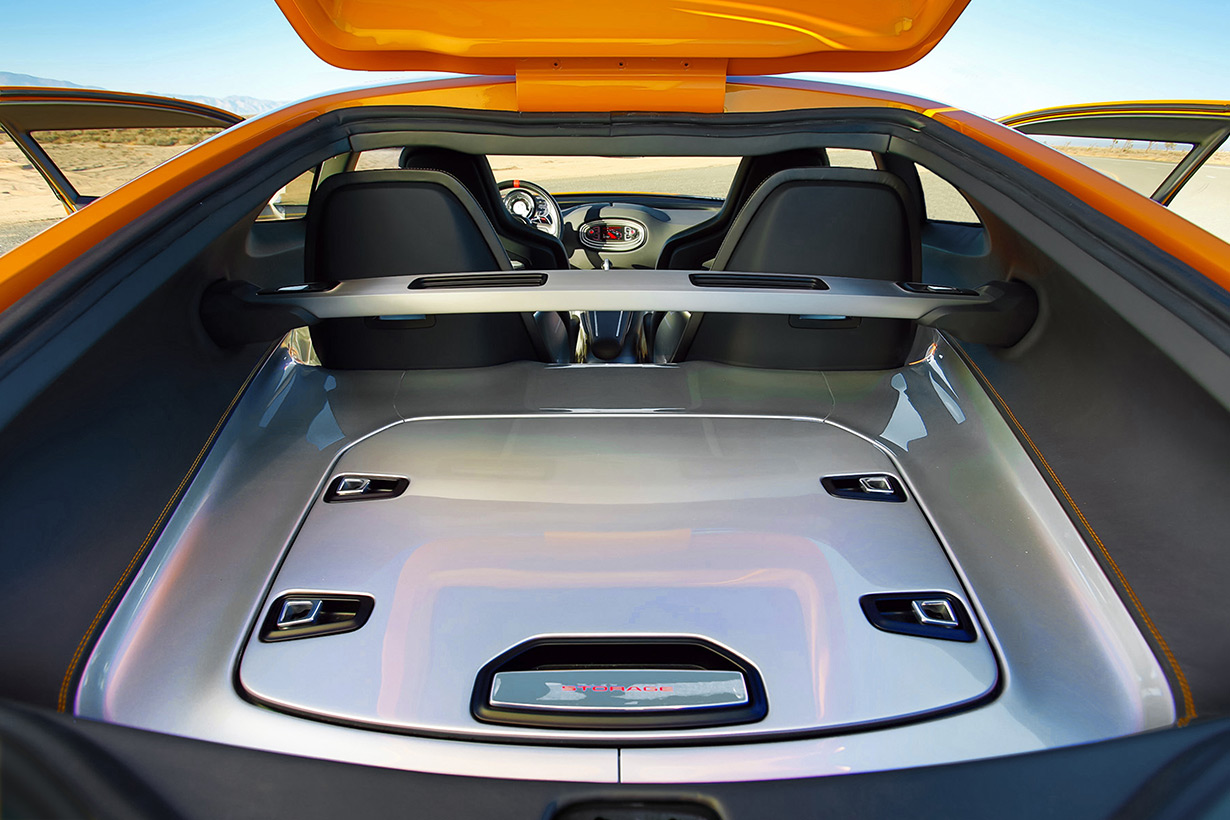 Mechanical - KIA GT4 STINGER Concept specs in Colorado
When you come down and explore our Colorado Dealer, you'll be able to take home this car from Arapahoe KIA. The GT4 STINGER is designed to provide you with an improved level of performance that you just can't get from any other vehicle. Come down and explore the smart features of this vehicle so that you can get the best possible driving experience from your vehicle. When you give us a call, you'll be able to find out more about the custom chassis that uses an independent wishbone suspension system. This vehicle is designed to give you an exceptional level of power and functionality, and it uses a manual transmission to power the rear wheels for that power from the back approach to driving that is so typical of race cars. The vehicle review also offers some truly incredible high-downforce carbon fiber front splitter and front-brake cooling vents.
Powertrain - KIA GT4 STINGER Concept specs in Colorado
The powertrain on this vehicle is designed to provide you with a potent vehicle review. The 2-liter turbocharged direct injected engine is designed to put out an amazing 375 horsepower. For the KIA GT4 STINGER, this amount of horsepower is substantial when you consider the ground-to-weight ratios and the superior chassis that is designed to make this vehicle truly fly. Driving this car is pure enjoyment with the incredible enhancements and power additions to this incredible vehicle. This KIA concept car is designed to help you get an incredible driving experience with more prestige.
Safety - KIA GT4 STINGER Concept dealer
When it comes to safety, one of the best features is the amazing design of this vehicle and the driver behind it. It makes it possible to drive with exceptional ease and control, and you'll love how well this vehicle works to help you get more accomplished and stay safe on the road. It has all of the latest technology features, and it is pushing the boundaries of what technology can do to help keep you safe on the road.
Contact our Colorado Dealer to find out more about this incredible concept car from our Arapahoe KIA dealership. The GT4 STINGER is designed to provide you with more power and control, but you should get in touch with us to find out about this and other great new concept cars that this manufacturer is putting out.
*Article for general informational purposes. For complete details, please contact the dealership.