View Inventory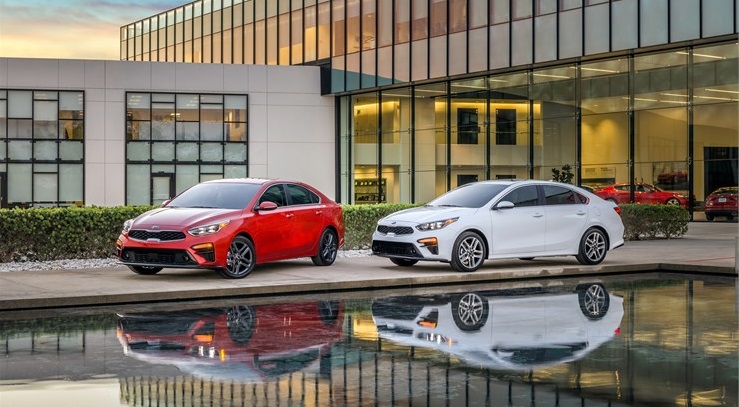 Vehicle Overview
Sometimes it's hard to tell which car to buy because so many options are out there. The KIA Forte is one of the best choices because it hits the mark on numerous levels. The manufacturer listened to consumers' needs and designed a vehicle that is visually attractive, efficient to drive and jam-packed with features that people had expressed that they wanted to see. On top of all that, the car's affordable. It's hard to understand why anybody wouldn't want this vehicle. The following are some in-depth details so that you can determine whether you should contact Arapahoe KIA and visit the Littleton area dealership to find out more.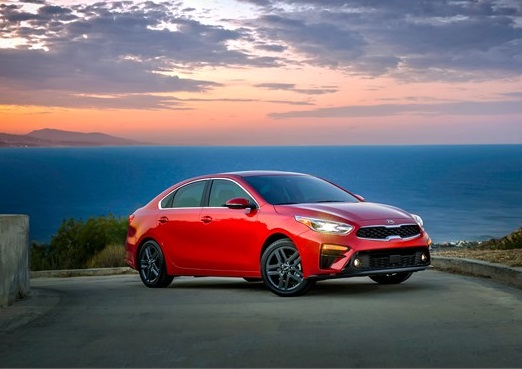 Exterior - 2019 Kia Forte
The Forte has a curvier and much sportier look than it had years ago. Aside from that, it also has a strong element of luxury in its wheels and headlight styling. If you were to glance at it from the side, you may think it's a small muscle car. The frontal view will give you a sharp and gripping luster of a high-class model. This version of the Forte is like no other. It's quite an attractive piece, and you will love being inside it. Some of the color options that you'll have for the interior are options such as Deep Sea Blue, Currant Red, Fire Orange and Clear White. Choose the color that speaks the most about who you are and then ask the Littleton area dealership to sell one to you.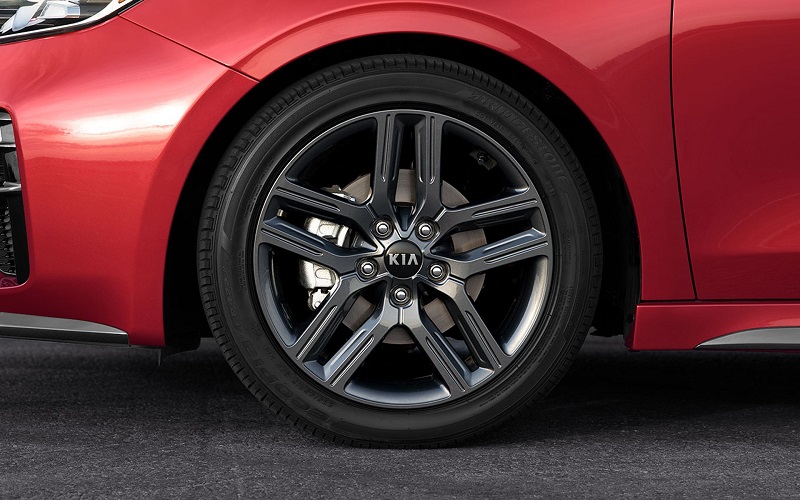 Interior - 2019 Kia Forte near Littleton
Total convenience is what the manufacturer was looking for when they created this lovely machine. The interior feature list is quite impressive in accomplishing that goal. This model has much more cargo space in it than previous models had, and it has a crafty design that allows you to fit your larger cargo in nicely. The 60/40 folding seats, for example, can be moved to allow for long items such as surfboards. Other features that you'll have at your disposal are the UVO services and the increased headroom. You must make it your goal to get inside this cabin at the Littleton area dealership and experience its perfection.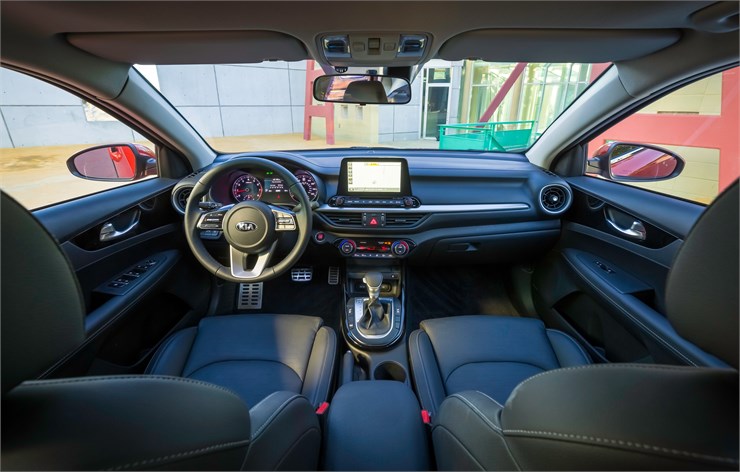 Mechanical - Kia Forte specs near Littleton Area
The Forte has a lot of neat mechanical and technological features for you to play with. One such feature is the 8-inch touchscreen that works with the Android Auto and Apple CarPlay applications. Another feature that you will love is the Voice Recognition because it will rid you of the burden of having to use your hands for everything. Additional features that model has are features such as Bluetooth and Dual-Zone Automatic Air Condition and SiriusXM. It appears that this vehicle was made specifically for your comfort and convenience. Ask the dealer serving Littleton Colorado about specials for Littleton shoppers.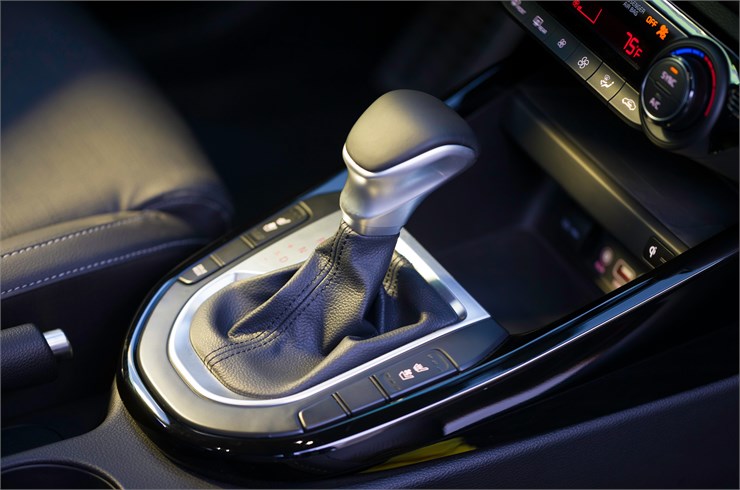 Powertrain - Kia Forte specs near Littleton
Now is the moment of truth when you hear what the model has to offer you as far as the engine. You have a few options from which you may choose, but they all have a 2.0-Liter motor. The I4 motor will give you approximately 147 horsepower. It's not a race car, but it will zip you around town good enough to make you want to try it.
Safety Features - 2019 KIA Forte dealer
The safety features were put in place to ensure that you would be secure in your travels no matter where you went. KIA put passive and active features in place to do that and provide you with a well-rounded safety experience. Some of the key safety features that you will see from this provider are features such as the ABS, Hill-Start Assist and the Traction Control System. Lane Keep Assist and Forward Collision Warning are also available. The Traction Control system helps to lay the foundation of stability while the other features assist with some of the challenging maneuvers that you have to make. The Lane Keep Assist is like your guide. It will keep you in line so that neither you nor your passengers experience any hurt. It's all set up to give you the smoothest ride possible so that you can have peace of mind going to any destination. Many more features are available on the model, but you'll have to visit the dealership for a full tour of everything that it has for you. Contact Arapahoe KIA serving Littleton Colorado to take a ride and get a quote.
Get Inside a 2019 KIA Forte Near Littleton Today
Sometimes it's hard to tell if a car is right for you until you get personal with it. You can have a personal experience with the 2019 KIA Forte near Littleton by contacting the dealership serving Littleton Colorado. Plenty of specials for Littleton shoppers are available for you to obtain. Contact Arapahoe KIA and schedule an appointment to get more familiar with the model. Salespersons are waiting to assist you with your mission to acquire an amazing vehicle. The KIA finance team is ready to help you achieve your goals from a monetary aspect. Don't hesitate to ask about the specials for Littleton shoppers.