View Inventory

Vehicle Overview
The Soul is the newest car from this Korean manufacturer and the excellent organization's terrific entry into the small crossover category. In short, it's zen, and you'll love the agile handling of this beautiful automobile. Anyway, the little crossover from Kia's house could not escape its mid-career restyling. The Soul is available in a few trim levels, such as the following: the Plus, the Base, and the Exclaim editions. In the world of automotive jargon, this car is called a crossover. The Soul is undoubtedly Kia's first model to have left its significant mark on people's minds with its premium aesthetic. Undeniably, the Soul offers a lot of different and incredible features.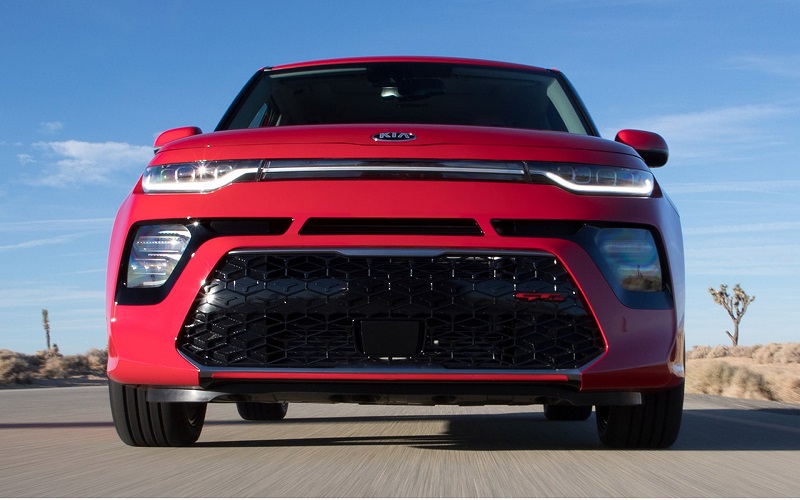 Exterior - 2020 Kia Soul
It's a matter of taste, but some of the Soul's incredible details reinforce the silhouette's style, especially the lovely two-tone shade and the very premium style of this car. However, the wipers only have a timer setting. The light grey trim imposed by this new version also makes the car look better than the vehicles offered by their rivals. Fortunately, the designers had a good idea not to distort the line of this small cube on wheels, which had already aged well and this SUV looks as terrific as it did when it was first released. The commercial failures of its rivals with their overly stylized models has forced this manufacturer to focus on the fundamentals.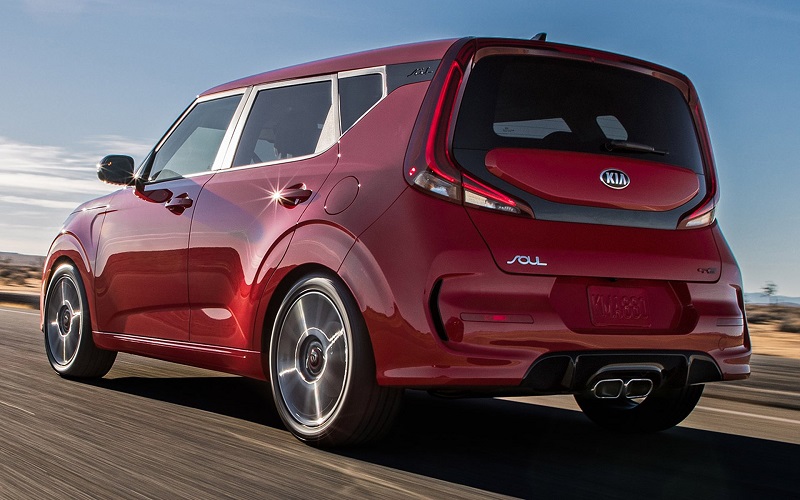 Its typical look and style are reminiscent of the recipe that successfully propelled other automobiles to the forefront of the SUVs. You will have a wide range of different choices that you may use to concoct a Soul of your own. This statement is especially true if you also choose to give it one of the many different custom designs which are presently available. These designs include the following: a red pattern, a white or a black dragon, a set of double black or white stripes, and the style of the car can even come in a custom beige or a black houndstooth pattern.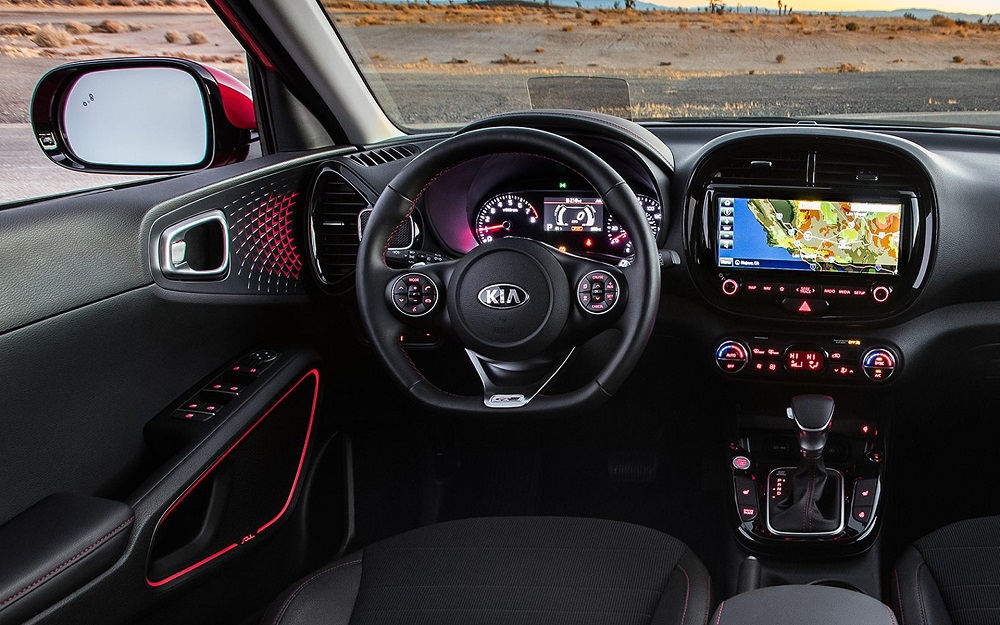 Interior - 2020 Kia Soul in Centennial
This manufacturer has offered consumers a lot to be grateful for. In addition to an impressive amount of living space that is often closer to that of a mid-size sedan than that of a small city car, this beautiful vehicle also provides plenty of terrific legroom for rear passengers. This remarkable automobile also offers an extremely generous amount of overall headroom. The already impressive storage capacity approaches an even higher amount when the rear seats are folded down. For example, it is also possible for a driver to create a custom menu with the functions they most often use. This Soul has a neat interior, and in the interior, everything is fine. For the vehicle aficionados who prefer to scrutinize a 2020 Kia Soul in the foreseeable future, they'll most certainly need to examine this upcoming Soul personally.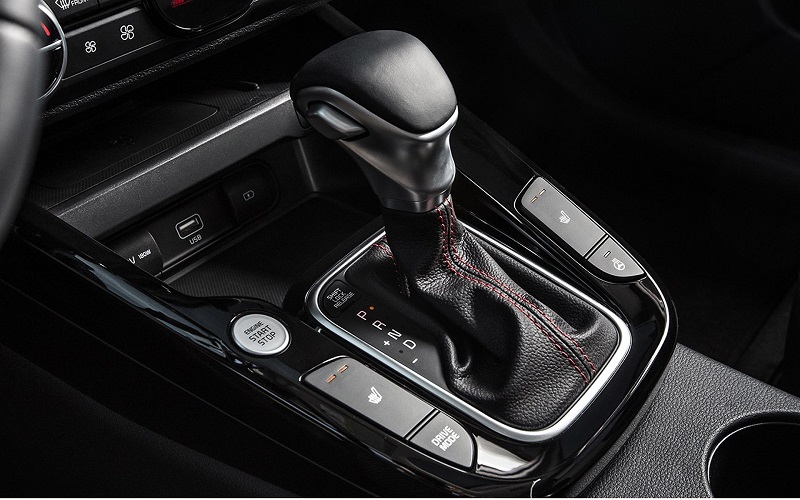 Arapahoe Kia is in Centennial Colorado as well as this is a shop that I'd urge you to make use of for a few different specific reasons. They're an experienced Kia automobile retailer. Aside from that, also, they have sought to focus their aspirations on serving Centennial, Lakewood, Wheatridge.
Mechanical - Kia Soul specs in Centennial CO
The more improved lightness of the latest version of this crossover has increased its acceleration capacity even further. Discreet, this engine is effective over its entire rev range, and it also does display a very exuberant temperament. The road qualities have improved a lot compared to the previous generation of the Soul, and this statement is especially true with regards to both the suspension comfort and the steering precision (which both remain impressive, however). One of the best aspects is the engine, which is both very efficient and it does not consume too much fuel.
Powertrain - Kia Soul specs in Centennial
The Kia Soul's gearbox is very impressive. The Soul is equipped with an excellent automatic gearbox that is coupled with its fantastic engine. The fuel use puts the Soul in a good average, compared to its competitors. On the other hand, its suspension is still comfortable. As soon as you turn the ignition key, you'll hear a pleasant purr that fades at a steady speed. For the automotive buffs who wish to observe a 2020 Kia Soul in the future, they'll presumably have to evaluate this forthcoming Kia Soul in person. Arapahoe Kia is in Centennial Colorado, and also this is a Kia store that I'd urge benefiting from for assortment of individual reasons. They're a respected Kia vehicle supplier. Moreover, aside from that, they desire to concentrate their ambitions on serving Centennial, Lakewood, Wheatridge.
Safety Features - 2020 KIA Soul dealer
The incredible handling, the incisive front axle, and the perfectly contained overall roll all combine to make this particular Kia automobile very pleasant to drive on winding roads. For its newest generation, the Kia vehicle capitalizes more than ever on its impressive safety features. The Kia car has some fantastic side airbags, a set of incredible full-length side curtain airbags, and some impressive front airbags.
Conclusion
For the automobile enthusiasts who desire to investigate a 2020 Kia Soul in the future, they'll most likely carry out an analysis of this Kia Soul individually. Arapahoe Kia is in Centennial Colorado and here is a store that I'd urge choosing for various precise reasons. They're an adept Kia motor vehicle vendor. In addition to that, they also have preferred to prioritize serving Centennial, Lakewood, Wheatridge.
*Article for general informational purposes, for complete details please contact the dealership.