2020 Kia Soul for Sale near Littleton CO
View Inventory

Vehicle Overview
The 2020 KIA Soul is an amazing choice for you if you like playful exteriors, sleek curves and tons of technology. This affordable model is available at the dealership near Littleton if you're ready for a new SUV in your life. You'll be choosing a winner if you choose the 2020 KIA Soul for sale. It has already succeeded in breaking its way into the top five vehicles for its class. US News users rated it as number two in its class of compact SUVs. The following is some information on the model so you'll know the amazing bargain you're getting from it. You can schedule a test-drive once you see the light.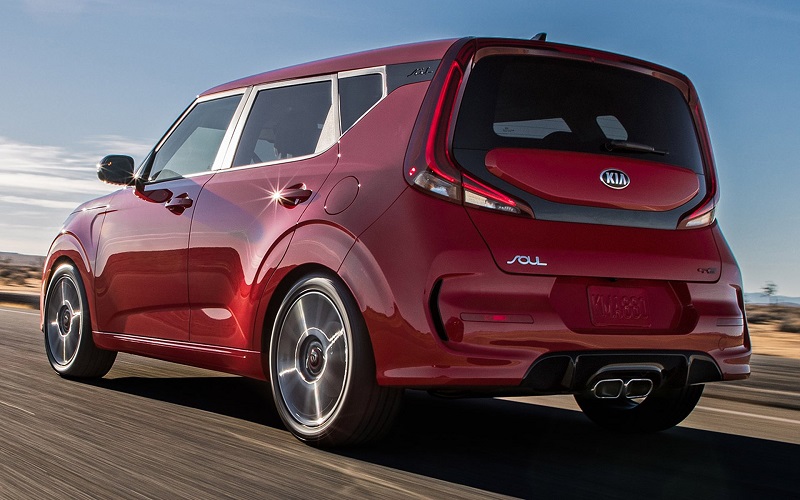 Exterior - 2020 Kia Soul
The Soul is one of the top vehicles on the market when it comes to looks. Its exterior is simply smashing, and you'll love it to pieces. Kia built upon its already existing beauty and gave its body some additional curvature and classy cuts. It's still the same fun vehicle it has always been, but you can tell by its appearance that its soul has matured. Now you get a touch of elegance along with its cute and playful vibe. Color options include selections such as Solar Yellow, Inferno Red, Mars Orange and many other fun colors. They are vibrant and lively enough to always keep you full of life.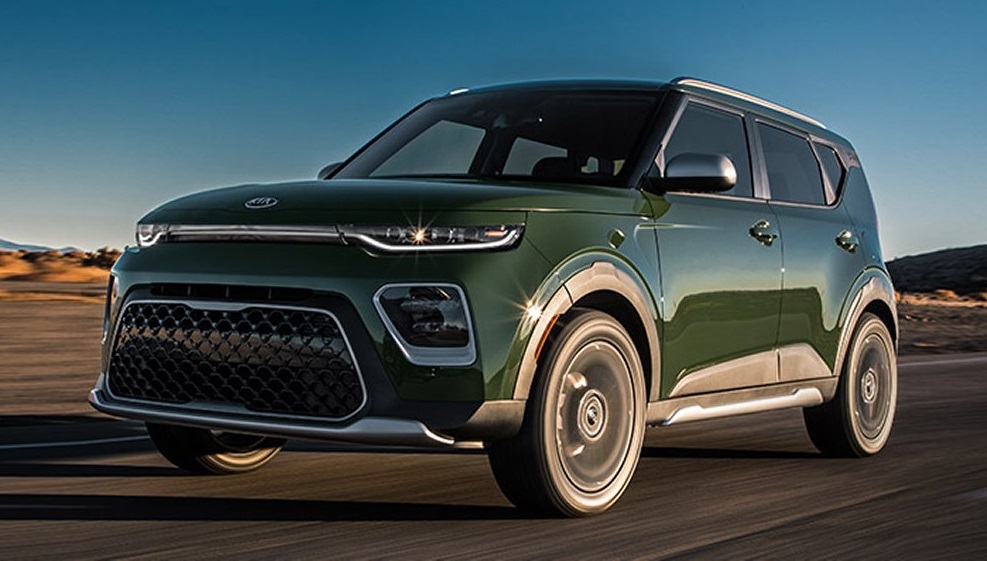 Interior - 2020 Kia Soul in/near Littleton CO
Let's start with the Soul's interior. The manufacturer put strong efforts into making it a vehicle that would be comfortable and fun to ride in each day. That's why it packed a myriad of features into the interior. Some of the key features that you'll have inside are features like the 7-inch color touchscreen display, six-speaker audio system, rear camera display and more. These features will allow you to relax and enjoy your entire ride. They'll also help you navigate the roads and see what's going on around you and your vehicle. This short list of interior features will not tell the full story for the model, however. You'll need to visit the dealership serving Littleton shoppers so that you can get inside of it and truly understand its comfort.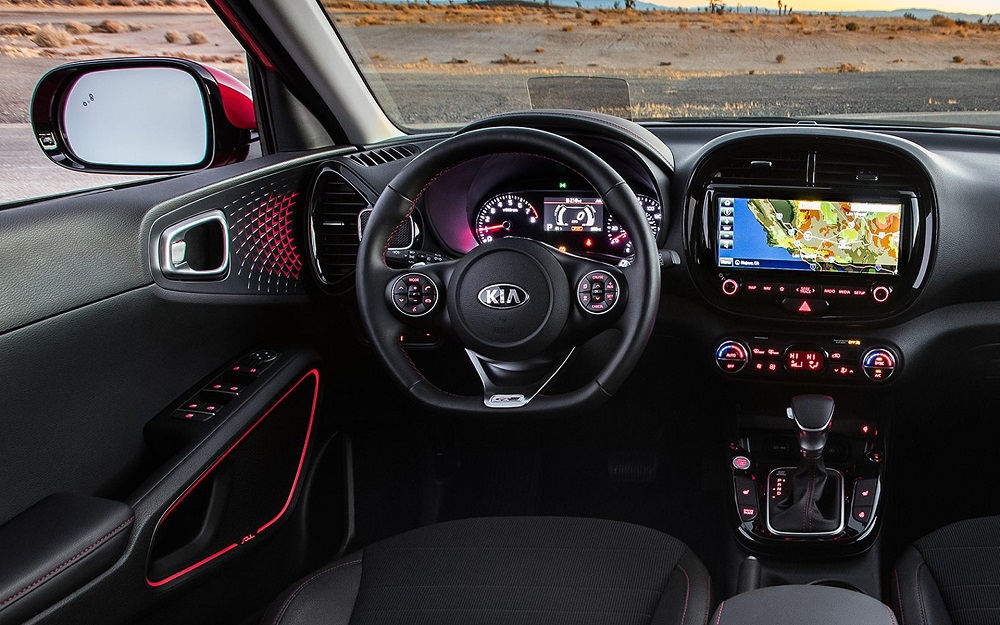 Mechanical - Kia Soul specs in/near Littleton
You're probably wondering what kind of mechanical features await you in the Soul's cabin. The answer is that there are too many to list in one sitting. This model has a heap of features that will keep you entertained and on the road at all times. Some of the top features you'll get in the are of technology are features like the Bluetooth wireless technology, steering wheel audio buttons, power locks and windows, air conditioning and more. You'll also have access to Android Auto and Apple CarPlay so that you'll always be connected to your favorite music. Don't worry about a thing because you'll have everything you need the moment you step foot in the Soul.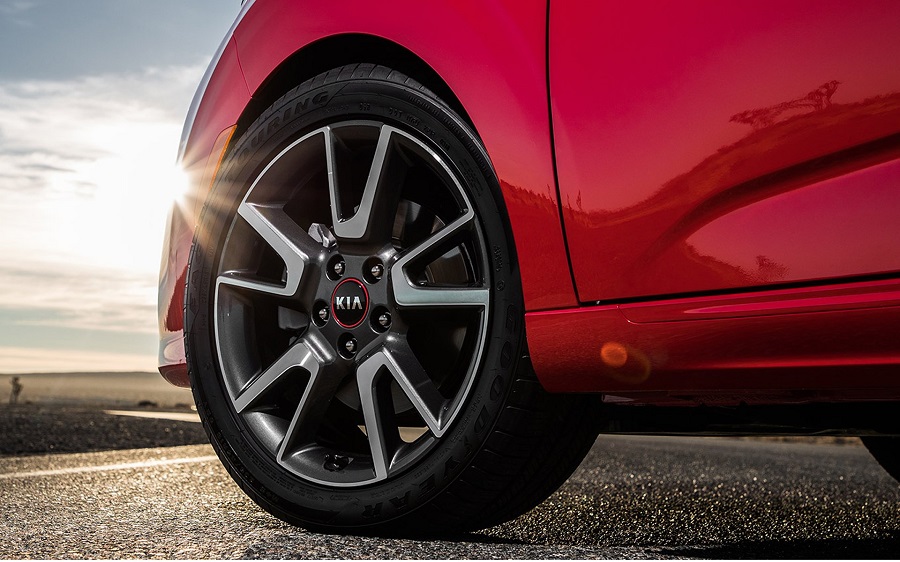 Powertrain - Kia Soul specs in/near Littleton CO
You may be wondering if the Soul has what it takes to get you where you need to go with speed and precision. The short answer is yes. The vehicle comes equipped with a powerful motor that is fuel-efficient and zippy enough that you can feel its performance. You'll get 147 horsepower from it. That's enough to make you happy if you're looking for a swift thrust into your next adventure.
Safety - 2020 Kia Soul dealer
The objective of the manufacturer is to ensure that you have a safe and enjoyable ride. The Soul is the perfect fit because Kia nailed the fun and then put its heart and soul into the safety. The model comes with key safety additions such as the Traction Control System and Tire Pressure Monitoring System. The TPMS keeps an eye on your tire pressure so you'll have one less thing to worry about on the road. You can address flattening tires the moment you receive an alert. The Traction Control system is your brace and buckler. It keeps your wheels glued to the road so you can have the highest level of confidence when you drive. The model also has an advanced steel construction, so it shields you from harm's way at all times. It's difficult to describe all the amazing aspects of this model and show it's full glory. It'd be best if you would visit the dealership near Littleton to find out what's for sale. You can get first-hand knowledge of the amazingness of the safety features on your test drive.
The KIA Soul is for sale and ready for you to come and take it for a spin. The dealership serving Littleton shoppers has a staff full of knowledgeable sales reps who want to connect you with a Soul and make your life more productive and happy. All you need to do is contact the branch and set up a time when you can come in and take the car for a ride. Ask them which trims are for sale, and then get inside one that you find attractive. The finance team serving Littleton shoppers can help you become a proud owner today.