View Inventory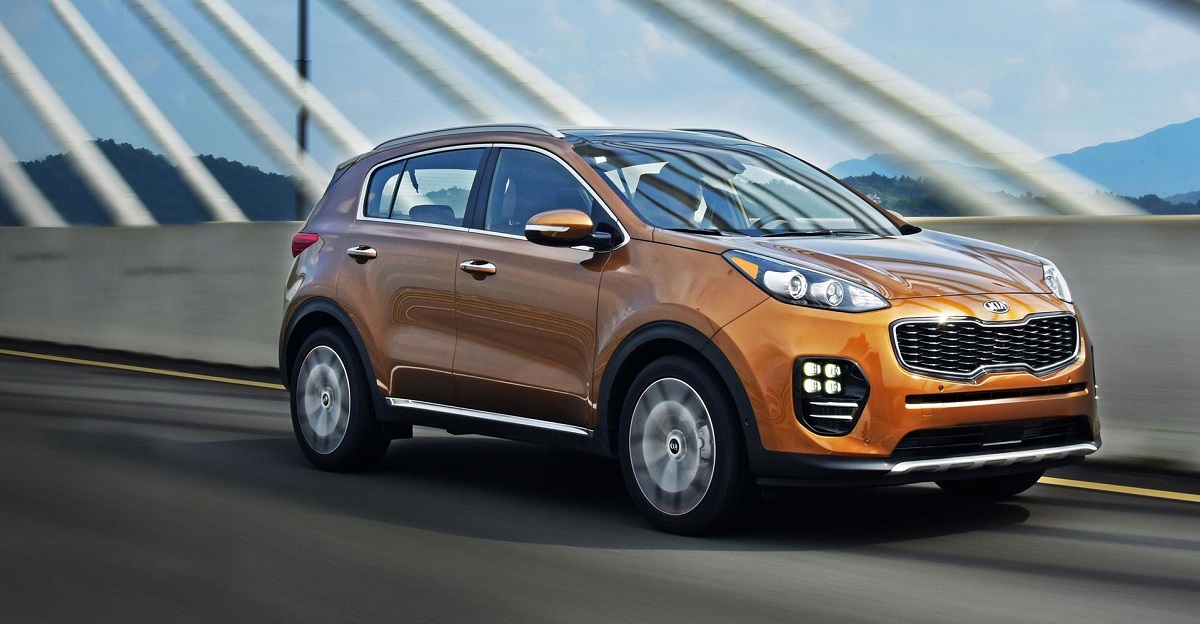 Vehicle Overview
It's more than just marketing language. The Sportage really has transformed expectations. KIA has transformed expectations about the model in particular and the brand overall, but it has also completely changed what people expect from a compact SUV and at what price. The 2018 Kia Sportage seemed to be the pinnacle of that success. It's an IIHS Top Safety pick that really shook up its segment with how well it sold, and it did really well with professional automotive critics as well.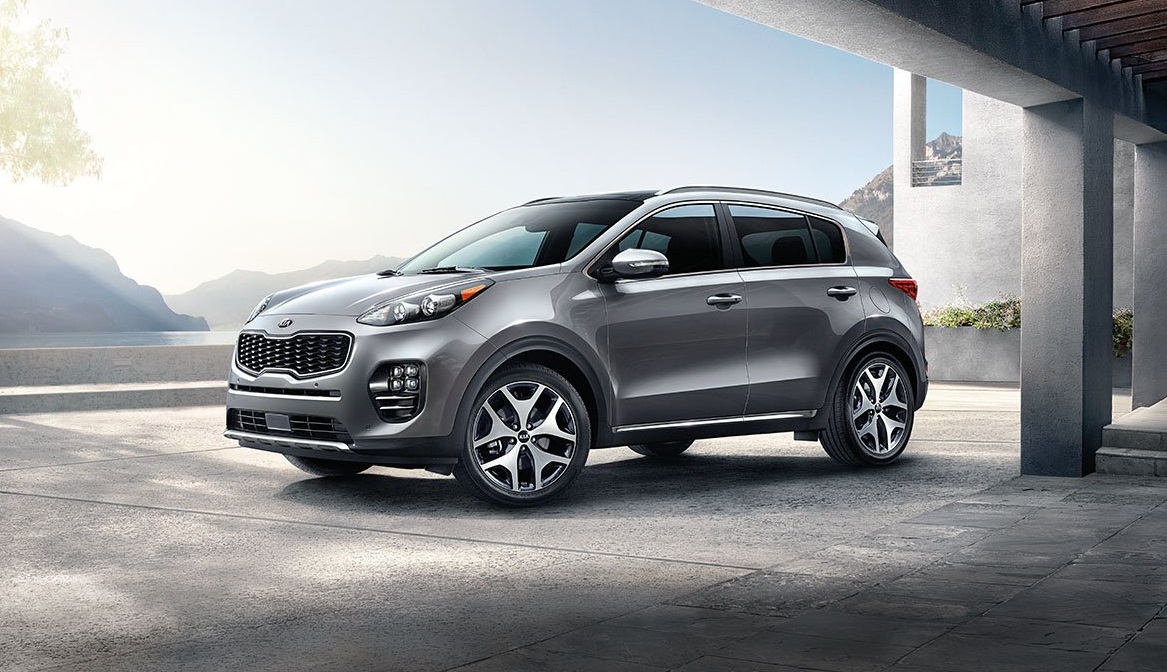 So, could it get any better? And the answer to that question is a resounding yes! KIA wasn't satisfied to rest on its laurels and instead set out to nitpick its great success and really refine it in dozens and perhaps hundreds of different ways. The three main trims remain-the LX, EX and SX Turbo-and Kia has made refinements at all three of those levels, and with that, we present to you a 2019 Kia Sportage vs 2018 Kia Sportage showcase that we think will motivate you to test-drive this all-new model.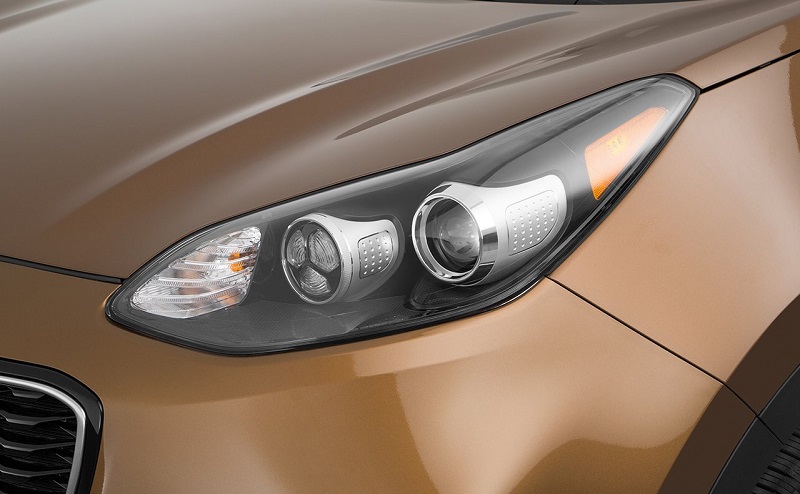 Interior - 2019 Kia Sportage in Centennial
Perhaps one of the biggest differences for the LX is the seating. The EX and SX Turbo still come with leather seating-and even this has been upgraded a bit-but KIA has replaced the Tricot cloth seats in the LX with woven cloth seats. It's a really nice upgrade. Comfort and durability are improved, and so is appearance, and you get a choice between black and gray two-tone. For the EX, a nice improvement is that heated seats are included standard, and you can now add ventilation as an option.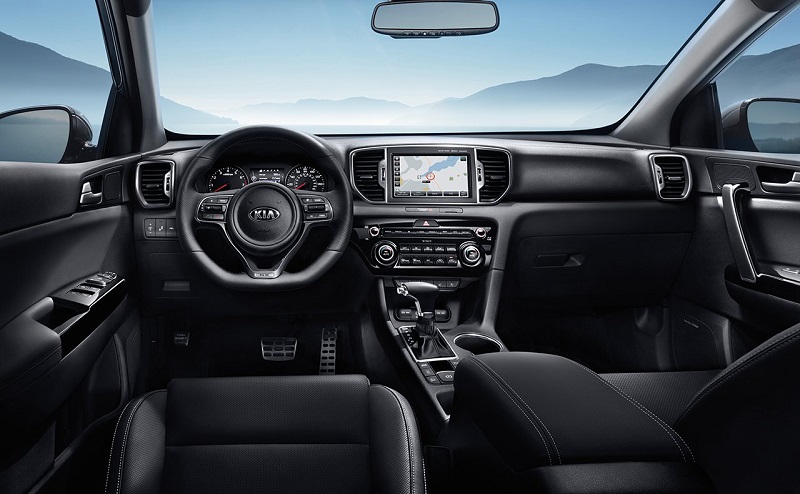 The SX Turbo comes with an 8-inch touch-screen with voice commands and all of the bells and whistles you might expect. These include Android Auto and Apple CarPlay. The Harman/Kardon premium sound system also makes a return. Bluetooth is supported across all models. The LX gets a USB/auxiliary input jack, and the EX and SX Turbo are upgraded to a USB 2.1 charger port. All of the vehicles also get 12-volt power outlets, a trip computer and power door locks.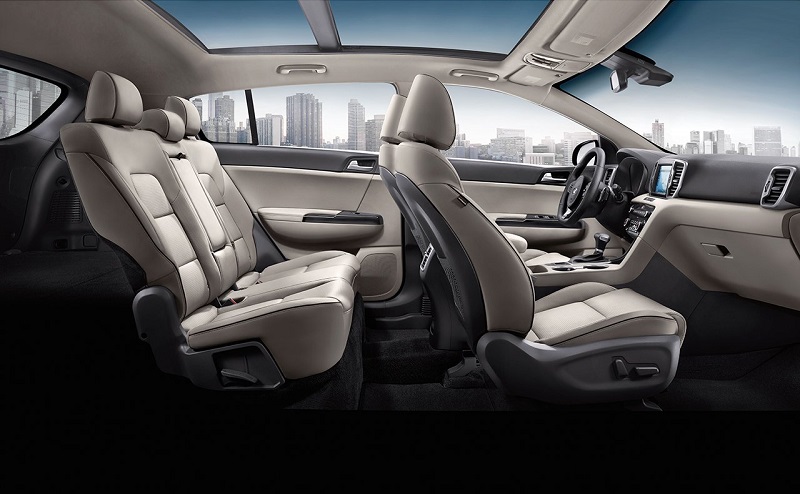 Exterior - 2019 Kia Sportage
All of the colors that were available for the 2018 LX, EX and SX remain. KIA has also added a new option: Steel Gray. This is a nice alternative to Sparkling Silver for drivers who prefer a darker, more burnished aesthetic. The grille has had some slight design tweaks from the 2018 Kia Sportage, and you still get the option of upgrading from matte to gloss black and either bright or satin chrome.
Bright chrome remains the default as an accent, but you upgrade to satin across the board. A tweaked rear spoiler is provided standard on all models, and the roof rails that come standard on the EX and SX Turbo from any dealer serving Centennial Denver Littleton are available as an LX option. The panoramic sunroof with power sunshade is also an option on the EX and a standard feature on the SX turbo.
Mechanical - Kia Sportage specs in Centennial CO
Both front-wheel drive and all-wheel drive will be available at Arapahoe KIA in Centennial as well as other KIA dealers serving Centennial Denver Littleton for 2019 as they were for 2018. The LX and EX come with a 2.4L 16-valve I-4 engine. The SX Turbo comes with a modified version of that engine that is 2.0L and turbocharged. 2019 Kia Sportage vs 2018 Kia Sportage performance is comparable at about 181 horsepower for the LX and EX and 240 horsepower for the SX Turbo.
The FWD 2019 Kia Sportage is standard at Arapahoe KIA in Centennial. Dynamax full-time AWD is an option. Another available option is a locking center differential, which provides additional traction at low speeds when operating the vehicle in bad road conditions. The four-wheel-disc anti-lock braking system has also been refined somewhat for additional stopping power on demand.
Safety Features - 2019 KIA Sportage dealer
As mentioned in the opener, the 2018 Kia Sportage was an IIHS pick for safety in the compact SUV class, and we expect the same to be true for the 2019 Kia Sportage. After all, the 2019 Kia Sportage vs 2018 Kia Sportage comparison reveals no detractions in the safety department but rather just additions and refinements. The Sportage offers a lot of safety features that are carried over from the previous year. There are just too many to list them all, but they include multiple airbags, anti-lock braking, downhill brake control, side-impact doors and much more, and KIA has put all of these aspects through rigorous testing to improve performance and reliability even more than what earned those awards.
See the New Sportage Firsthand Today
The 2019 Kia Sportage is better than its predecessor in almost every way, and Kia has managed to deliver that improvement without diminishing the excellent bang for the buck that you've come to expect. You can visit Arapahoe KIA in Centennial or any KIA dealer serving Centennial Denver Littleton and see the new model firsthand. Test-drive it, and even compare it side-by-side. You won't be disappointed, and who knows? You may be driving off the lot in that new vehicle you've wanted as soon as today. We're happy to help, so feel to stop on by or give us a call at your earliest convenience.