2018 Kia Sportage vs 2018 Mazda CX-5 | Denver CO Area
View Inventory

Vehicle Overview
Over the last few years, compact crossovers have become extremely hot commodities. While the segment is very competitive, the 2018 Kia Sportage has managed to separate itself from the pack. Drivers love the Sportage's class-leading performance and sporty styling. Meanwhile, a comfortable interior makes the Sportage an even more rewarding family vehicle. Of course, you also can't overlook the Kia's 100,000-mile powertrain warranty. While the new Sportage has caught the attention of a lot of people, the 2018 Mazda CX-5 may also catch your eye. Let's see which one of these compact SUVs comes out on top in this Sportage vs CX-5 comparison.
2018 Kia Sportage's Performance
Nothing beats being able to have fun while on the road. The Sportage is easily among the most engaging models in the segment. It gives you two efficient engines to choose from. Most drivers will be happy with the base engine, which develops a fulfilling 181 horsepower and 175 pound-feet of torque. A smooth-shifting, six-speed automatic transmission further enhances the Sportage's performance. Unfortunately for CX-5 buyers, they are unable to get an upgraded engine.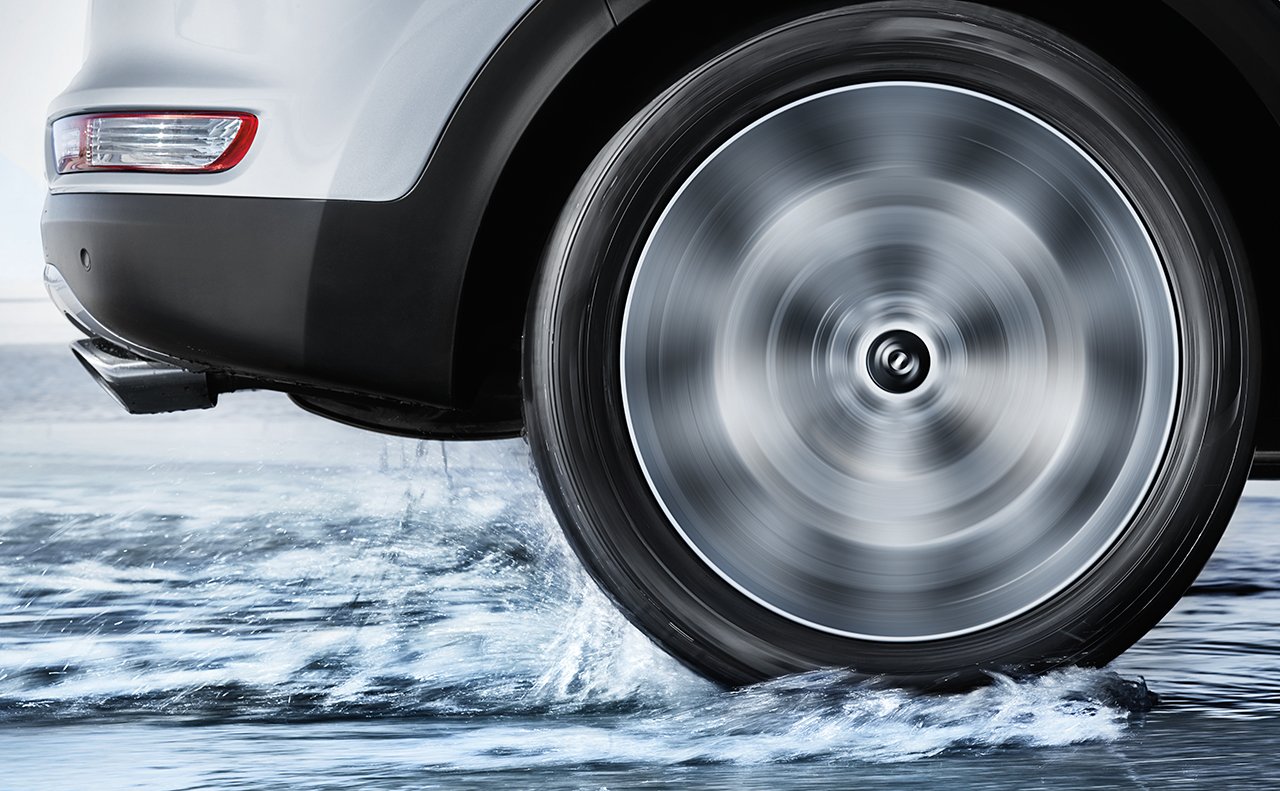 On the other hand, the Sportage's available turbocharged engine delivers sheer driving excitement. It pumps out a thrilling 240 horsepower and 260 pound-feet of torque. You'll be amazed by the Sportage SX Turbo's scorching acceleration. A 0-60 time of 6.8 seconds puts it among the quickest SUVs in the class. The less powerful CX-5 simply can't keep pace with the Sportage. Along with the Sportage's extra power comes a sports-tuned suspension, which isn't available on the CX-5. You'll be able to tackle twisty roads with an extra measure of confidence. To find out how the Sportage performs in the real world, contact your local dealer serving Denver Centennial Littleton. You'll have an opportunity to take this fun crossover for a test drive.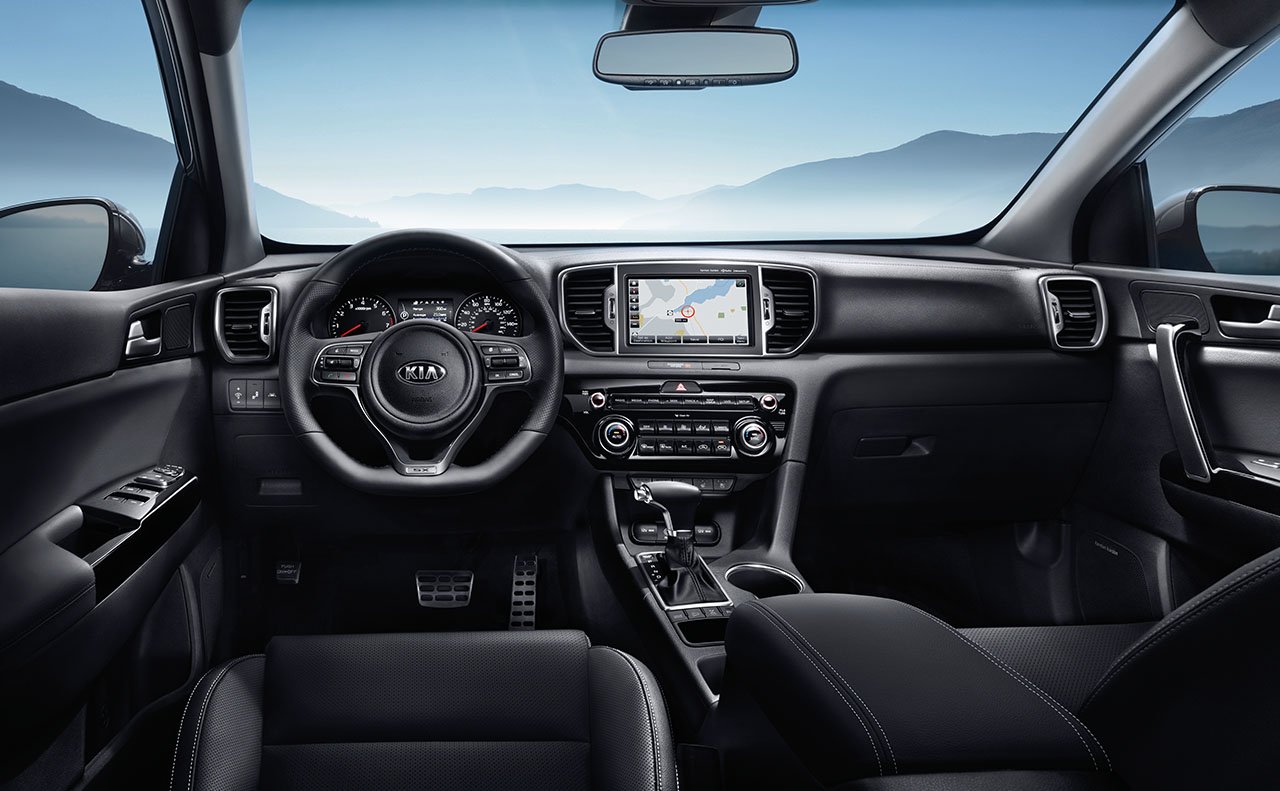 2018 Kia Sportage's Styling
If you love the feeling of riding around in a stylish ride, the new Sportage is destined to make your heart skip a beat with its striking exterior design. Whether you're driving around town or cruising along the interstate, expect to get noticed. No other crossover on the road looks exactly like the new Sportage. You'll love its sleek lines and sweeping curves. There are a number of styling cues that help separate it from the competition. A signature tiger-nose grille and striking headlights make the Sportage look stunning. Even the base model comes equipped with an attractive rear spoiler.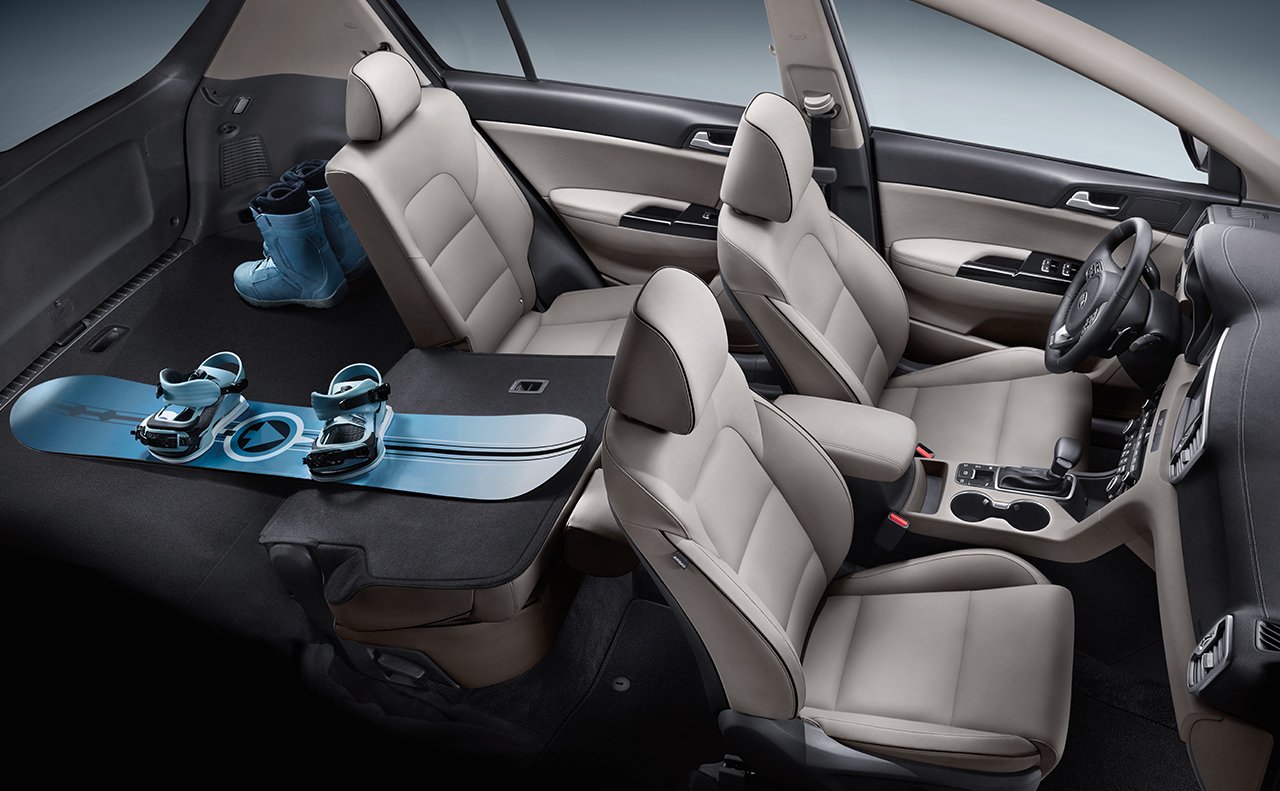 As you climb the trim ladder, you'll have access to a greater number of appearance upgrades. Front and rear skid plates give the crossover a more adventurous appearance. LED front fog lights are also available for the mid-level EX trim. Sitting atop the lineup is the seductive SX trim. Chrome exhaust tips and a special set of 19-inch wheels make it truly stand out from the crowd. Some of the Sportage's cool paint colors include Hyper Red, Burnished Copper, Black Cherry, and Pacific Blue. Although the CX-5 is an attractive SUV, it's doesn't make a powerful statement like the new Sportage. Arapahoe KIA urges you to come see the new Sportage in person!
2018 Kia Sportage's Interior
When you step inside the 2018 Kia Sportage, you'll immediately notice its quality design. Premium interior materials help create a luxurious atmosphere. YES Essentials stain-resistant fabric comes standard. While the 2018 Mazda CX-5 looks appealing, it doesn't have nearly as much flair. Featuring a flat-bottom steering wheel and performance gauges, the Sportage SX Turbo delivers an extra degree of driving excitement. You can certainly count on the new Sportage to offer a comfortable driving experience. Spacious accommodations make the Sportage a great choice for families. Seat comfort is outstanding. When you decide to take a long road trip, the Sportage's flexible cargo area is bound to come in handy. A staggering list of premium features gives the Sportage yet another edge over the CX-5. Kia's touch-screen infotainment system is a step above Mazda's interface. It's more responsive and easier to use. Unfortunately for smartphone users, Apple CarPlay and Android Auto don't come with the CX-5's infotainment system. In contrast to the base Sportage, the base CX-5 can't be equipped with heated front seats. Kia's Drive Mode Select system is another feature not found on the CX-5. Some of the Sportage's other upgrades include a powerful Harman Kardon sound system, a panoramic sunroof, and a hands-free tailgate. To learn more details about the Sportage's available trims, be sure to contact your local dealer serving Denver Centennial Littleton.
2018 Kia Sportage's Safety
The 2018 Kia Sportage is engineered to keep your family safe at all times. Superior impact protection gives the Sportage a clear advantage over the 2018 Mazda CX-5. A five-star overall safety rating from the NHTSA makes the Sportage hard to beat. Meanwhile, the Mazda CX-5 only received a four-star overall safety rating. You'll certainly be thankful for the Sportage's extra peace of mind. Drivers also have access to a number of valuable driver-assist technologies, including blind-spot monitoring and automatic emergency braking.
As you can see in this Sportage vs CX-5 comparison, the new 2018 Sportage dominates in several key categories. If you wish to take the new Sportage for a test drive, be sure to contact Arapahoe KIA!
*This article is intended for informational purposes only. Please contact the dealer for the most updated information and specials.