Overview
If you are tired of driving an old clunker, feast your eyes on the all-new 2018 KIA Rio near Denver CO. It is destined to be one of the hottest subcompact sedans on the market. Improved exterior styling and strong fuel efficiency make it hard to beat. Furthermore, very few competitors offer a more enjoyable driving experience. You will also have access to an even more impressive list of high-tech features. Serving Greenwood Village Denver Littleton, your local KIA dealer will have all of the exciting trims on hand. To find out more details on the new Rio, be sure to contact Arapahoe KIA today! Read this 2018 Rio review to get a feel for this new ride.
Interior
You will love the Rio's new interior design. It now has an even more modern appearance than before. If you need to use your laptop or tablet while on the go, the center console's wide tray will give you a place to store it. However, the car's top improvement is its more spacious cabin. Families can definitely take advantage of the extra legroom. Whether you are cruising near Denver CO or traveling out of town, everyone will feel experience a high level of comfort. With nearly 14 cubic feet of trunk space, the new Rio is perfect for making trips to the supermarket. You will also find a more impressive list of features inside the 2018 KIA Rio near Denver CO. Featuring voice-recognition technology and a floating touch screen, KIA's updated UVO infotainment system is extremely simple to use. Apple CarPlay and Android Auto enable smartphone users to easily connect their device. Meanwhile, Bluetooth technology allows you to make hands-free phone calls. Some of the other goodies include satellite radio and a six-speaker sound system. To obtain all of the latest details, be sure to contact your trusted KIA Rio dealer serving Greenwood Village Denver Littleton.
Exterior
The Rio's updated styling has excited a lot of drivers. Its more refined design gives it the appearance of a far more expensive vehicle. It definitely stands out from the typical compact sedan. Crisp body lines flow throughout the car's exterior. You will immediately notice the Rio's new "tiger nose" grille, which is featured on a number of other new KIA models. Even when sitting still, the new 2018 KIA Rio near Denver CO has a sporty stance. Sweptback headlights further enhance the Rio's modern appearance. When viewing the car from the rear, its aggressive taillights will quickly catch your attention. Although the officially paint colors have yet to be revealed, you can expect to be thoroughly impressed. While all of the new trims pack plenty of style, the EX model sits atop the lineup. Sport wheels give the Rio EX an extra degree of excitement. If you want to be one of the first people to see the new Rio in person, be sure to contact Arapahoe KIA. The dealership will be sure to keep you updated on the 2018 model's arrival. Remember, an updated version of the 2018 Rio review will be able sooner than you expect!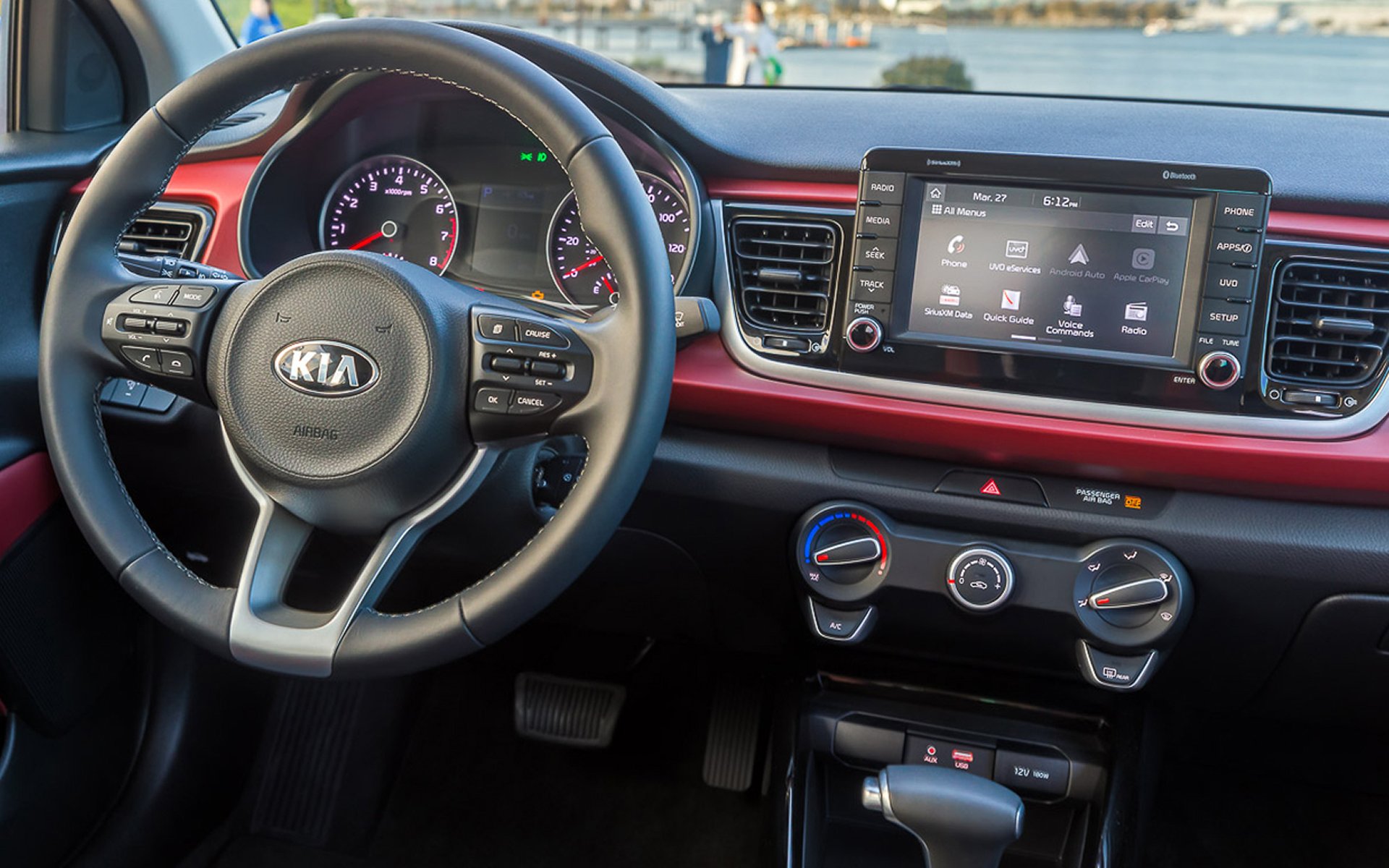 Mechanical
The 2018 KIA Rio will offer an even more rewarding driving experience. Like the current model, the all-new Rio features front-wheel drive. If you happen to live near Denver, you will certainly appreciate the sedan's outstanding ride comfort. The all-new suspension is engineered to quietly absorb bumps in the road. From a standpoint of driving excitement, the new 2018 KIA Rio is clearly a cut above the competition. The lightweight sedan's nimble handling makes it an absolute joy to drive. Even when traveling on twisty roads, it feels sporty and athletic. Drivers will certainly be inspired with a great deal of confidence. During your test drive, you will understand why so many people have been awaiting the Rio's arrival. Remember, Arapahoe KIA is always your top source for updated information on the new Rio.
Powertrain
According to your trusted KIA Rio dealer, the all-new model is tweaked to deliver a more efficient performance. All versions of the sedan come equipped with a punchy four-cylinder engine. A high-pressure fuel system helps it to develop a satisfying 130 horsepower and 119 pound-feet of torque. When you hit the highways near Denver CO, you will grow to appreciate the Rio's lively acceleration. There are two well-designed transmissions to choose from. While the six-speed manual transmission is engaging, you can't overlook the automatic transmission's responsiveness.
Safety
Serving Greenwood Village Denver Littleton, your local KIA Rio dealer urges you to schedule a test drive. The 2018 KIA Rio boasts a very impressive safety profile. Although the subcompact sedan's official crash-test scores are not yet available, expect it to earn a class-leading safety rating. While the standard braking system is strong, the EX model's four-wheel disc brakes provide extra stopping power. When equipped with forward collision warning, the 2018 KIA Rio can automatically activate the brakes during an emergency. Meanwhile, a backup camera makes the Rio extremely easy to park in congested areas. Your local KIA Rio dealer can provide more information on the car's new safety features.
Thanks for reading this 2018 Rio review! If you live near Denver Co, be one of the first people to test drive the new Rio. Contact Arapahoe KIA for more details.