View Inventory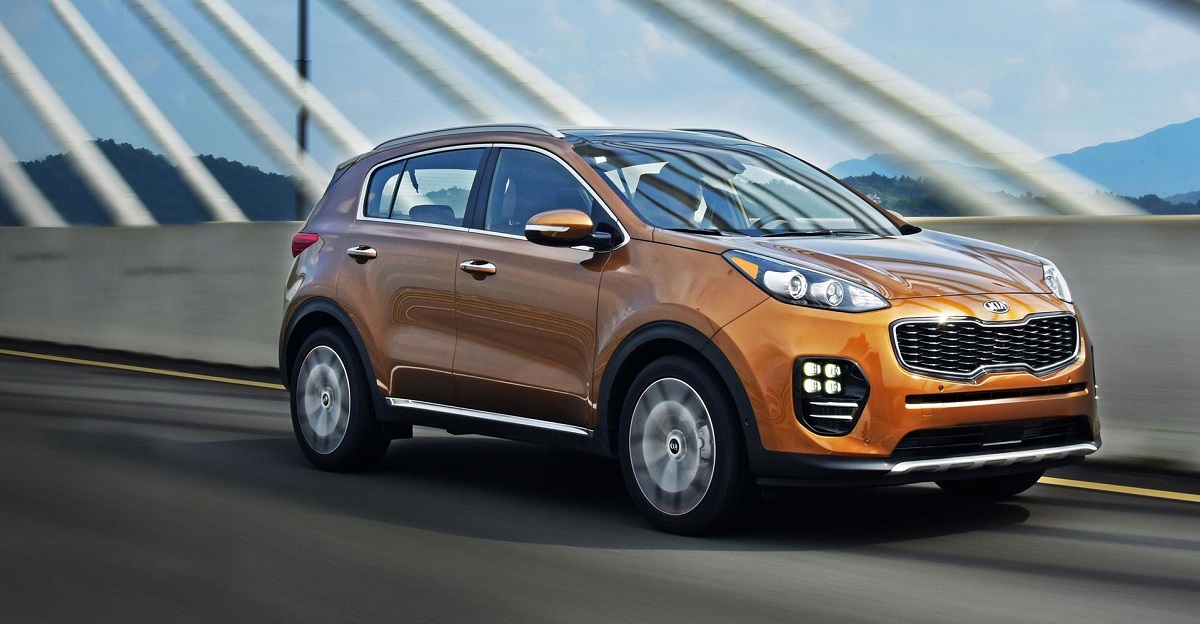 Vehicle Overview
At Arapahoe Kia, serving Littleton Colorado, we are proud of our excellent customer service, welcoming environment, great cars, and attractive specials for Littleton shoppers. Our experienced staff will help you find the right car for your needs and your budget. Whether you are looking for a pre-owned or new vehicle, we understand that buying a car can be expensive which is why we offer specials for Littleton shoppers. Contact Arapahoe Kia today to learn more about the options available to you!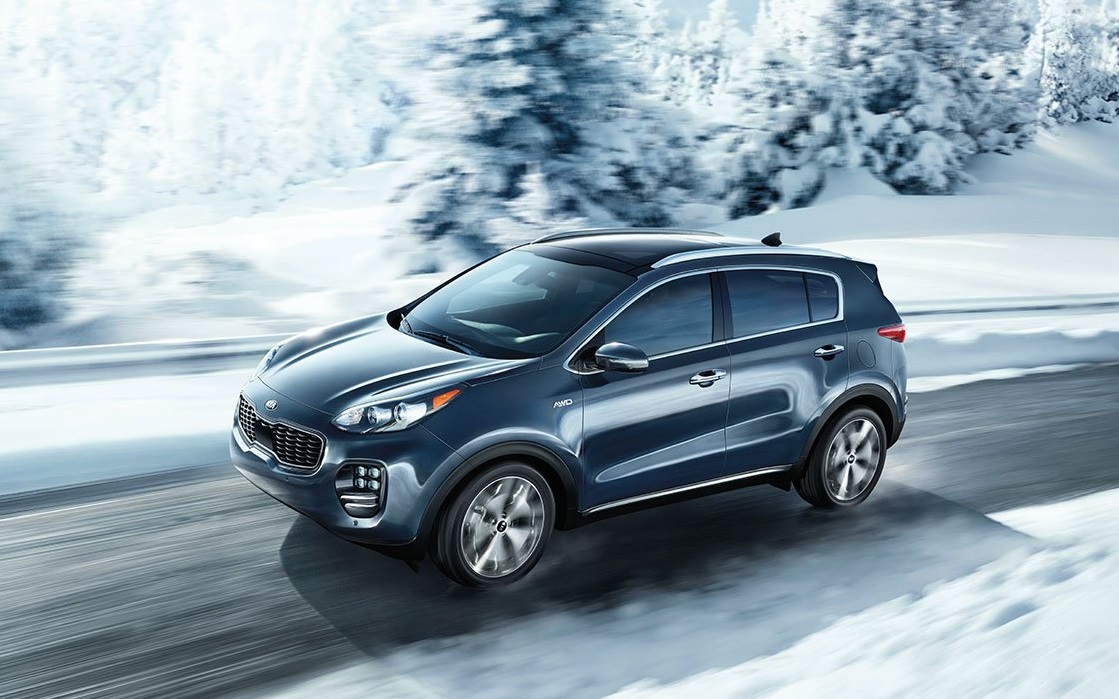 If you are looking for a 2019 Kia Sportage near Littleton Colorado, then look no further than our dealership serving Littleton Colorado. The Sportage can bring you everything you're looking for in a vehicle to get around the Littleton area for a price that cannot be beat! And, it will keep you rolling no matter what roadblocks you might face thanks to the optional features that can ensure you get everything you need out of your new vehicle, whether you're looking for more functionality or a more luxurious experience.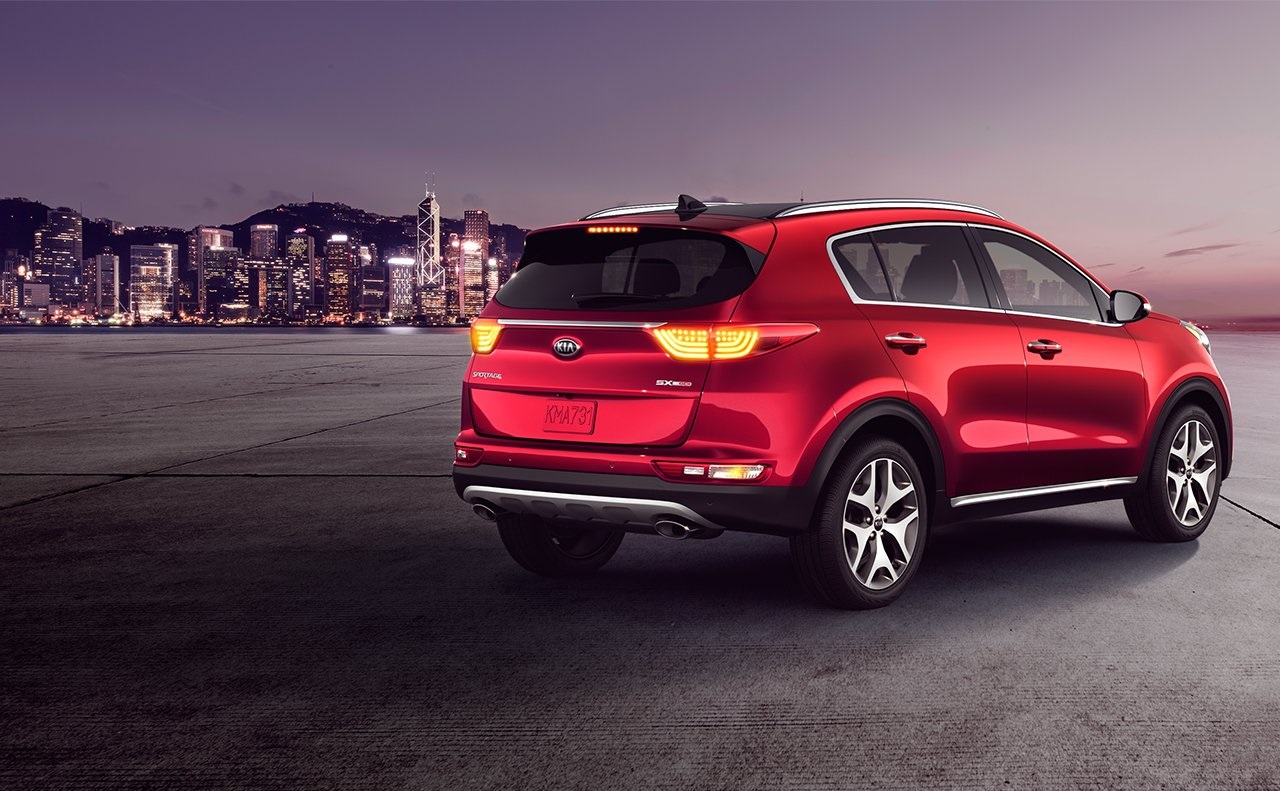 The 2019 Kia Sportage features a sleek design that is sure to catch your eye. With the ability to comfortably seat four adults, this compact-crossover SUV will not only make you the star of the carpool lane during the weekly commute, it will also ensure you and your crew arrive in style for your weekend adventures in the Littleton area, even if your destination is high up in the Rockies or at the end of a muddy trail. With the Sportage, you'll be sure to arrive safely, in style, and on time. The Colorado weather may be unpredictable, so you need a method of transportation you can rely on.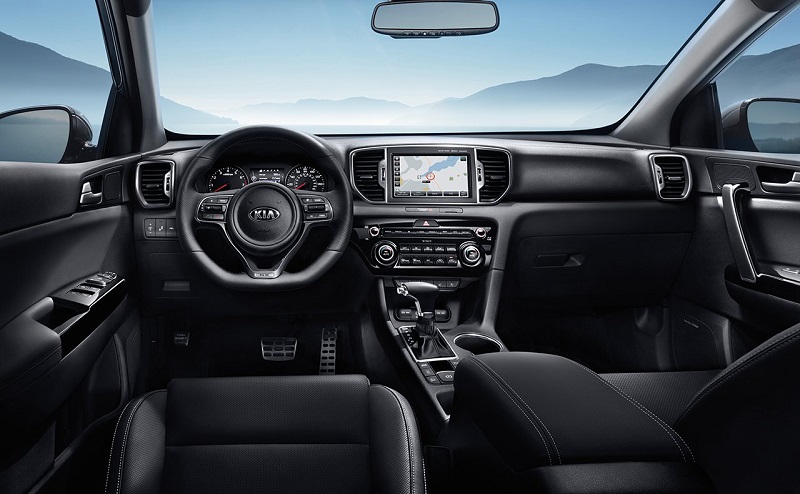 Interior - 2019 Kia Sportage near Littleton
The interior of the Sportage offers a comfortable experience for the driver and passengers. The seats offer adequate support, whether you're on a long drive down to Pueblo or a quick trip to Pearl Street. There are a plethora of compartments on the dashboard for convenient storage, and the dashboard instruments are backlit with a red-color that soothes the eyes. Everyone along for the drive will find the experience comfortable thanks to heated rear seats as well as reclining seatbacks that offer those in the back the opportunity to stretch their legs.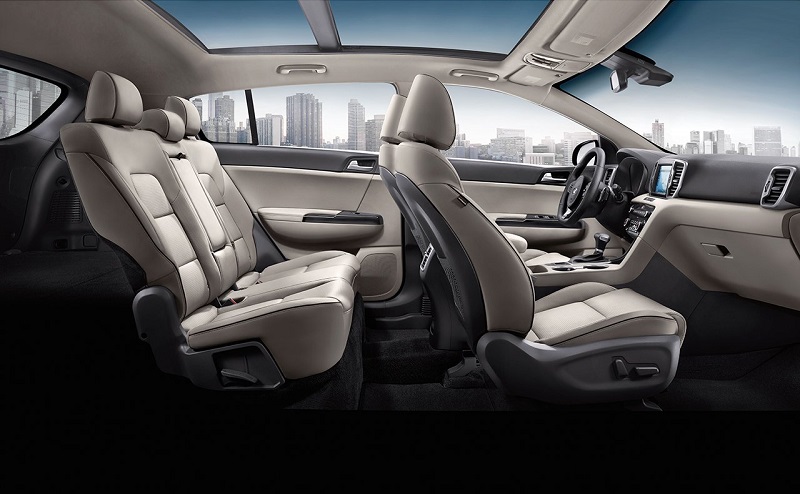 Exterior - 2019 Kia Sportage
With a sleek and stylish design that is sure to catch your eye, the 2019 Kia Sportage will have the neighbors talking. The high-mounted headlights give the Sportage a distinctive appearance that also provides functionality, affording you the best possible illumination whether you're on or off road. Those who opt for the All-Wheel Drive (AWD) package will get a slightly modified nose that creates a slightly steeper angle for the vehicle, as well as a slight increase in the height of the ride. Whatever package you choose, the exterior of the Sportage is worth a second glance.
Mechanical - Kia Sportage specs near Littleton Area
The Sportage comes standard with a 2.4 liter 4-cylinder that offers a considerable 181 horsepower. The standard packing features a 6-speed automatic transmission and boasts improved fuel economy when compared with the turbocharged model. Most drivers are content with the performance delivered by the standard Sportage, but for those drivers who are looking for more power, the turbocharged Sportage SX offers 240 horsepower that gives you the ability to accelerate with breathtaking speed. Whatever it is that you're looking for in your vehicle, the Sportage has the package that you're searching for.
Powertrain - Kia Sportage specs near Littleton
The Sportage features a 10-year/100,000 mile powertrain warranty that will keep you on the road no matter what life throws at you. The powertrain warranty covers a number of different types of potential damage or defects to make sure you're protected no matter what might occur. If a problem occurs with the transmission, drivetrain, or engine, you'll be covered no sweat! The powertrain coverage expires when the odometer reaches 100,000, or when you've been driving your Sportage for ten years - whichever comes first. If you want a vehicle that you can be confident in, even a decade down the line, the Sportage warranty can't be beat.
Safety Features - 2019 KIA Sportage dealer
While style and functionality are important, we know that your highest priority is safety. For that reason, the Kia comes standard with myriad features designed to afford you the safest experience possible. There are airbags beside both front seats, two airbags in the front, and full-length side airbags. Door beams ensure side-impacts can be weathered as well as possible, and the crumple zones in the rear and front provide for the unthinkable. In addition to these features to protect against disaster, features like child-safety locks ensure the safety of you and your loved ones on a day-to-day basis.
The 2019 Kia Sportage is the ideal compact-crossover SUV for your active Colorado lifestyle. Whether heading to the mountains for some hiking or weathering the commute during a snowstorm, the Sportage can offer you the style, safety, and performance you deserve. Contact Arapahoe Kia today and we can answer any questions you have about finding a 2019 Kia Sportage near Littleton, its optional and luxurious optional features, or the powertrain warranty. Arapahoe Kia, serving Littleton Colorado, offers competitive pricing and quality customer service to customers in the Littleton area. Please contact Arapahoe Kia today and find out more about specials for Littleton shoppers that will help you purchase the vehicle you've been dreaming about! To find the perfect 2019 Kia Sportage near Littleton look no further than Arapahoe!