View Inventory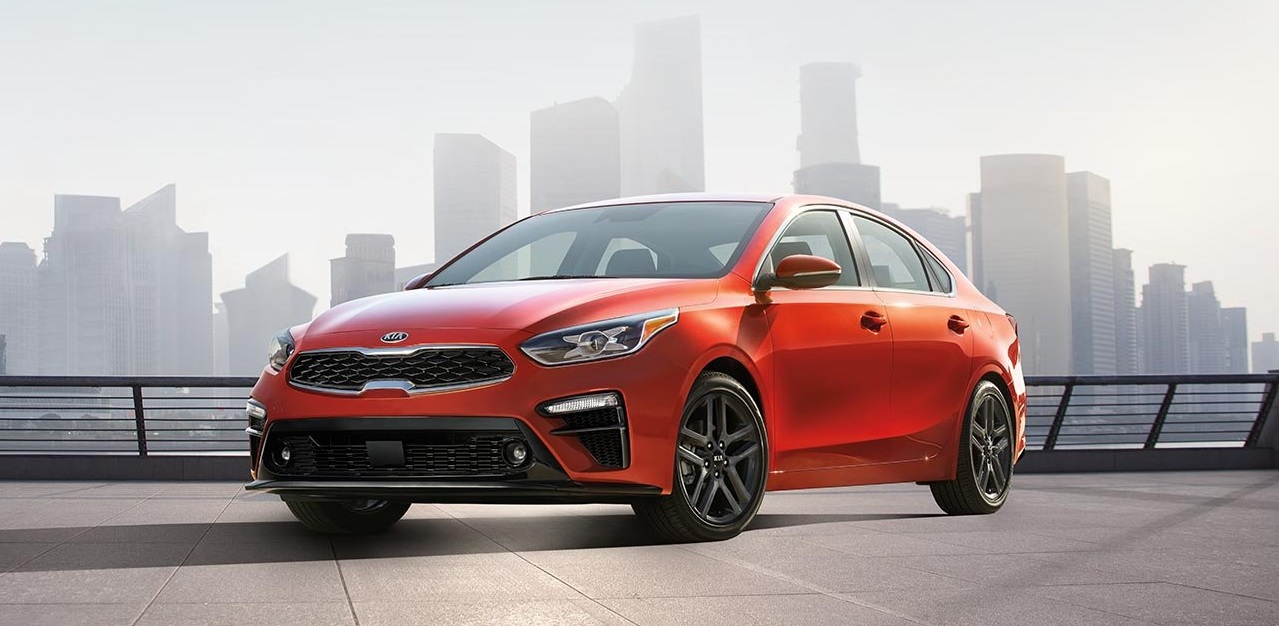 Vehicle Overview
The Kia Forte is a beautiful compact car that has long been a favorite here at Arapahoe KIA in Centennial. The 2019 Kia Forte promises to be a complete remake of the previously just fine 2018 Kia Forte. And while both models have their advantages, today we're here to see who wins out in the 2019 Kia Forte vs 2018 Kia Forte match-up. With so many changes to the 2019 model, you're going to see a true launch day miracle for many folks who have been fans of the Forte in the past. There's just so much more to love about the vehicle in 2019. Here's why.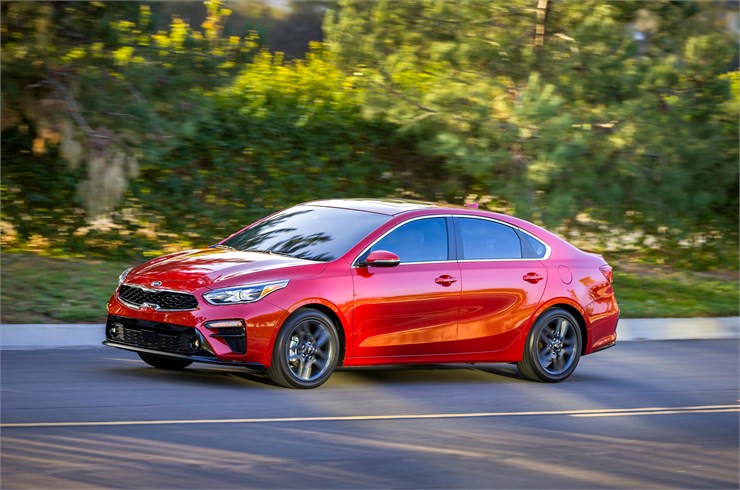 Exterior - 2019 Kia Forte
KIA wanted to make the 2019 Forte something really special, so they designed many flourishes into the new exterior. With gloss black exterior accents - which modern car owners are a huge fan of - it's going to look sleeker and overall more modern in 2019. Kia also borrowed the fastback design of the Kia Stinger in 2019, and it makes the Forte just a little bit more stylish than its ever been. Throw in brand new paint color options, and you've got a recipe for a Forte that is sportier and cooler than ever before. It's serving Centennial Denver Littleton drivers with something truly special in 2019. 17" Graphite Finished Alloy Wheels standard anyone?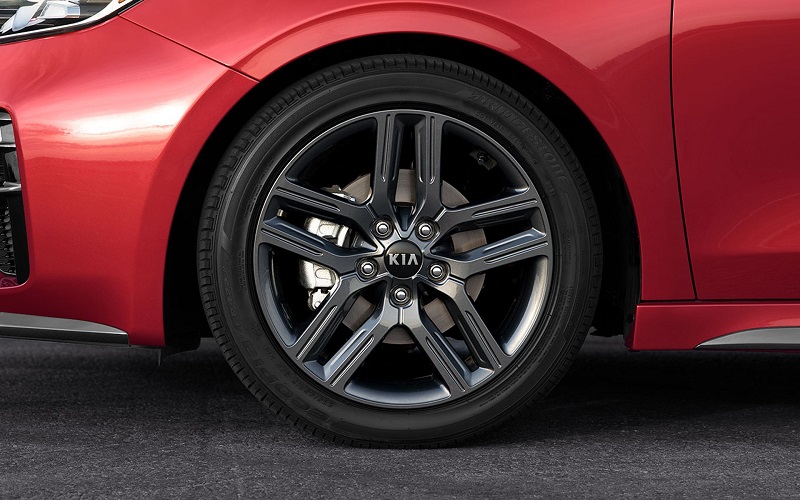 Interior - 2019 Kia Forte in Centennial
In the interior match-up of the 2019 Kia Forte vs 2018 Kia Forte, we've got a ton of upgrades that Arapahoe KIA in Centennial is pleased to share with Forte fans. The 2019 Kia Forte will have interior LED lighting for ambiance you usually don't get in this price range. SOFINO Leatherette seat trim also gives the interior of the 2019 Forte a much more sophisticated look. It's one of those extra touches that simply puts it above and beyond the 2018 model. Harman/Kardon® Premium Audio will definitely inspire music lovers out there to reconsider the 2019 Forte before they buy a car. Sometimes it's entertainment that pushes a car's value over the edge, and with a premium audio system in 2019, the Forte is more appealing than ever before. This option simply wasn't available on the 2018 Kia Forte.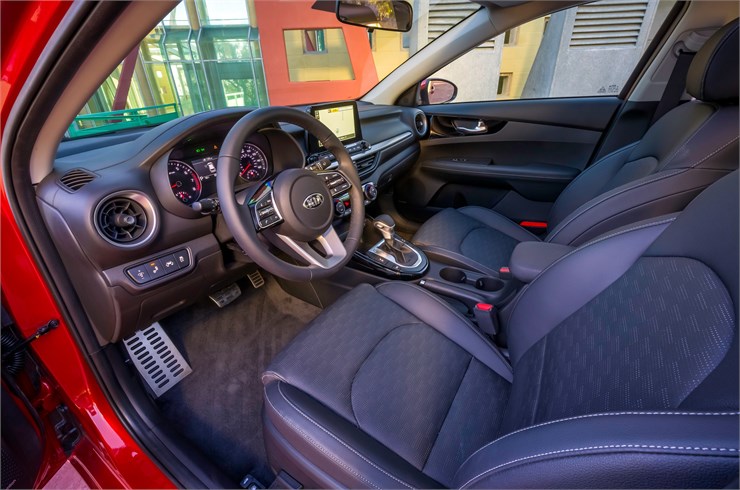 Mechanical - Kia Forte specs in Centennial CO
The powertrain for the 2018 Kia Forte and 2019 version are identical: 2.0-liter inline four engine good for 147 horsepower and 132 lbs-ft of torque. However, the 2019 engine is more efficient, netting you 3 more mpg than the 2018 edition. It's 31 to 29 mpg with the advantage going to the 2019 edition, and that's something that many customers of Arapahoe KIA of Centennial will want to take a second glance at. More mileage means that you're going to save money on gas over the years, and for some folks, it makes the pricetag of the newest Forte all the more worth it. Anything serving Centennial Denver Littleton customers with better gas mileage is definitely worth consideration.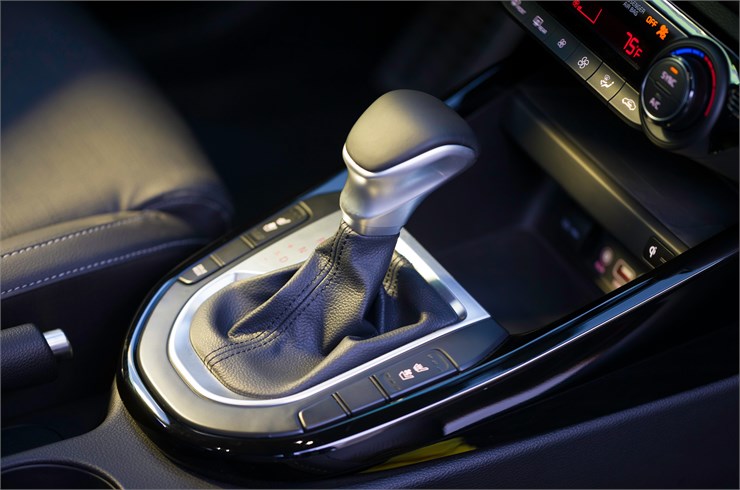 Safety Features - 2019 KIA Forte dealer
The 2019 Forte is packed with new safety features that you simply didn't find on the 2018 car. You get new features like Forward Collision-Avoidance Assist, High Beam Assist, Parking Distance Warning-Reverse, lane-departure warning, lane-keeping assist, and even driver attention warning, which is very important in preventing accidents. If you drive tired sometimes, this is an excellent feature to help keep you and everybody else safe while you're out there on the road. In short, the 2019 Forte is packed with safety features that didn't come standard on the 2018 Forte, and if safety if what you look at closely, the 2019 Forte is a clear winner here.
Test Drive the 2019 Kia Forte
The new Forte is making a lot of headlines these days. KIA really went to work in improving the Forte, and they got very serious about safety, throwing in new safety features as well as features that were only optional on the 2018 model. If you want a vehicle with an excellent sound system, beautiful interior lighting, advanced safety features, and a sleek aerodynamic design, all without breaking your piggy bank, the 2019 Forte is THE vehicle you should be looking at right now. And while the 2018 model is definitely worth a glimpse, especially if you're trying to save money, the clear winner in the versus game is the 2019 Forte. It's going to turn a lot of heads thanks to its sportier and more aggressive design, interior lighting that is just beautiful, and of course, its new and improved safety lineup that will keep you safe out there on the many adventures you'll have over the years. Call our dealership today if you want to test drive the Forte! We'll set you up and help you decide if the Forte is right for you.